Your Motor Vehicle Report (MVR), or more commonly referred to as your driving record can be obtained from the California Department of Motor Vehicles if you hold a license from California. Other companies sell access to driving records, but you can purchase online one from the DMV costs for just $2.
The online version is not an "official document," to get an official copy you have to fill and submit form INF1125 to the DMV headquarters. The official report costs $5.
Your driving record shows your driving history in California. A driving record or MVR typically contains the following:
Traffic Violations
Convictions
Accidents
Suspensions
License Expiration
Given that insurance companies and sometimes employers look at your driving record, it's essential to correct any mistakes.
How to get a copy of your driving record
To get a copy of your driving record, just following these steps:
You have to be a certified user to access the records online. All this means is that you have to register with the DMV.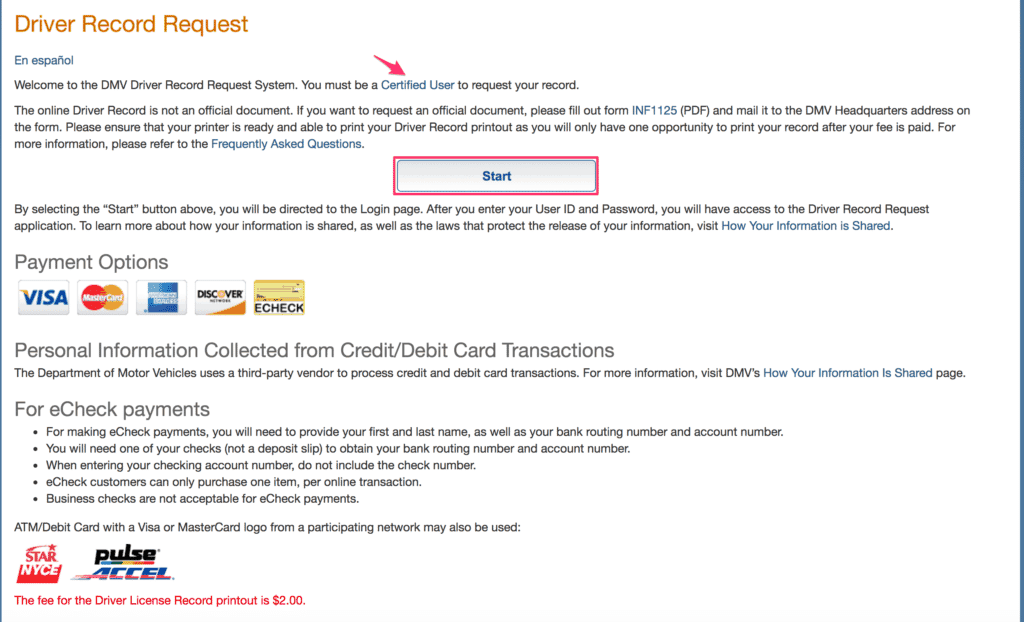 2. Log in to the DMV system with username and password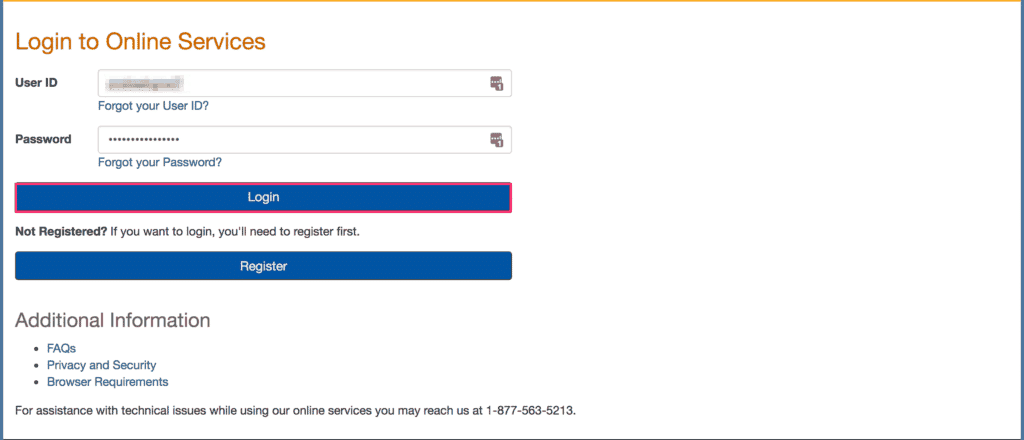 3. Complete the disclosure that asks you to confirm that you are looking up your own records only
4. You can pick whether you want the DMV to include your address on the driving record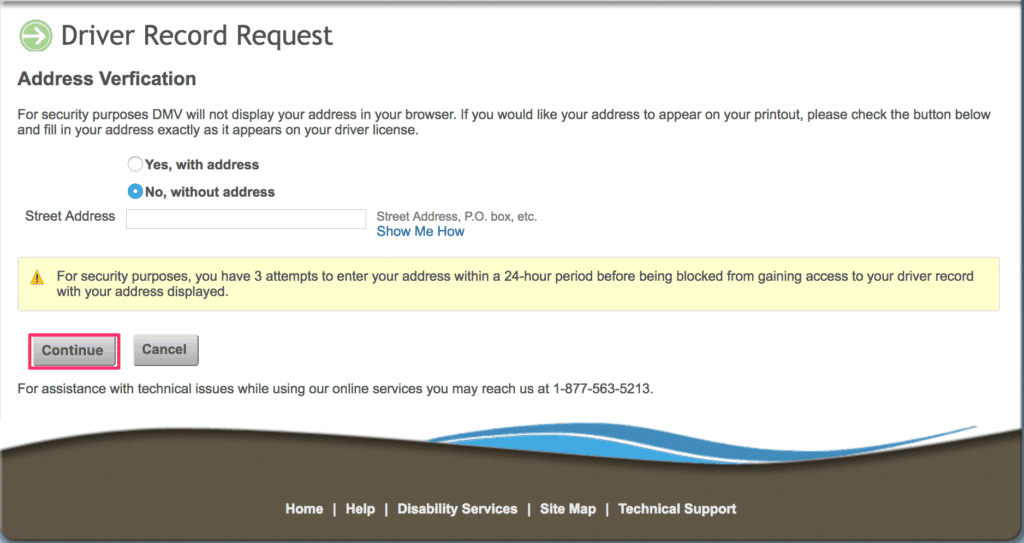 5. Confirm your request and add the record to your cart

Simply complete the checkout process and select your method of payment. Then you should be able to download a copy of your driving record!
This is what the unofficial MVR looks like: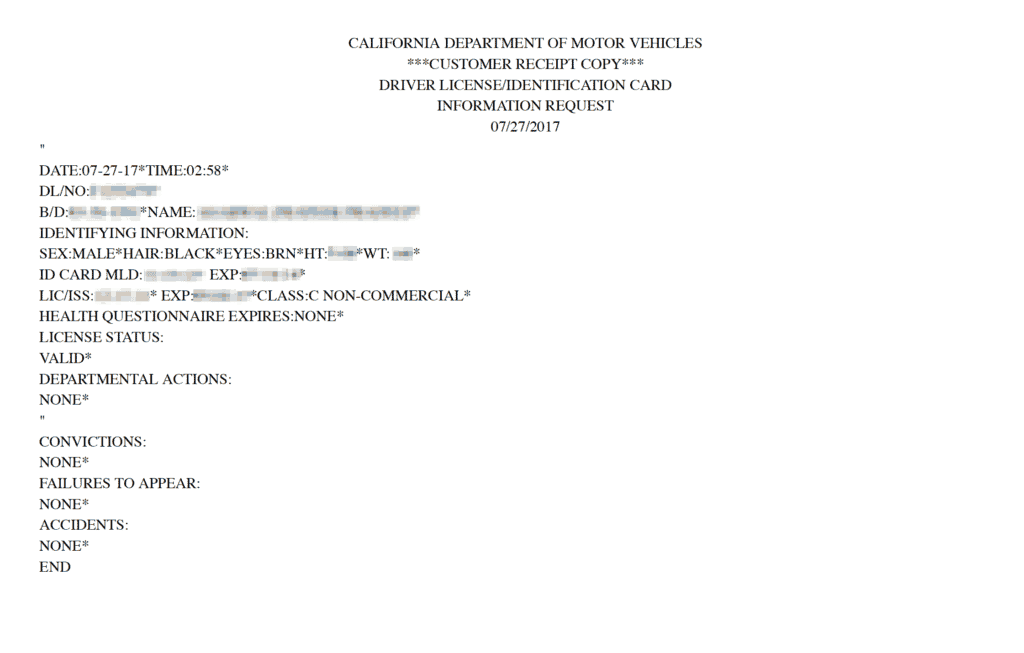 What can you do if your driving record is incorrect?
According to the DMV website, "If you believe the information contained in your driving is incorrect, you may report this concern by completing a Report Of Incorrect Record Form DL207, or Report Of Incorrect Driver Record Traffic Collision Form DL207A, which can be found online. Additionally, you can present an Abstract/Document Error Form DL157 or Abstract Of Court Record or correspondence from the court or law enforcement agency."
Please keep mind; this is not legal advice. You should not rely on anything you read here to make decisions which may impact your life. We make every effort to provide complete and accurate information. However, we do not guarantee accuracy, completeness, timeliness or correct sequencing of the information.