Complete Riverside County Traffic School in Just One Sitting
The Fastest Traffic School In Riverside County
FREE Same Day Submission To Court & DMV

FREE Electronic Certificate Included

Very Easy - 99.9% Pass On Their First Try

Start The Course Without Paying A Cent

Free English, Chinese & Spanish Audio Read Along

100% Compatibility - Works On All Devices

Just $19.99 - No Credit Card Required To Start
The Best Place for Riverside County Drivers to Quickly and Easily Mask Their Traffic Ticket
Got a deadline that's coming up? Just want to get your test out of the way ASAP? Then you're in luck – most of our students complete the course in one session.
Fly through the course (or take it slow if you prefer) with our easy-to-follow material in English or Spanish. It's designed to fully prepare you and make the final exam a cakewalk (we mean it – 99.9% of our students pass on the first try).

12 Easy-To-Follow Modules
On CA Driving Laws, Regulations and Best Practices

4-Question Quiz
At the end of each module (Must answer ¾ to move on)

25-Question Final Exam
(Must get 70% or above to pass)

24/7 Live Chat
Our team is here to make your experience painless
Pay Nothing Until You Actually Pass.
We know you don't want to deal with hidden fees, bogus charges or inflated prices. That's why our "Don't Pay Until You Pass" Guarantee takes the risk off of your shoulders.
Take the course as many times as you need to and pay absolutely nothing until that final exam is over and done with. After you've passed, pay our low, flat fee of just $19.99 which includes everything you need to fulfill your court requirement.
INCLUDED:

Same-day Electronic Submission to the Court & DMV
(Completely Done For You)

Secure Payment Processing & Encryption

Free Electronic Certificate Copy

Free English, Chinese & Spanish Audio Read Along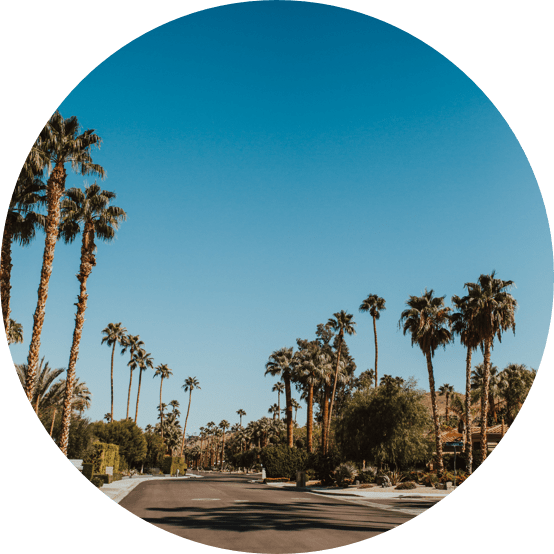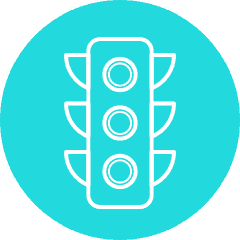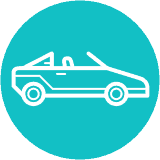 Everything You Need To Know About Riverside County Traffic School
Want to know more about the Riverside County Traffic School process? Best Online Traffic School is here to help.
Our top priority is to help you make your traffic citation a thing of the past. Below you'll discover useful information, links and resources to tell you everything you need to know about the Riverside County traffic school process.
If you have any questions whatsoever, don't hesitate to reach out! We want to make your experience as quick and painless as possible and are happy to help you however we can.
Riverside County Traffic School Service Areas
Cathedral City

Coachella

Coronado

Corona

Eastvale

Hemet

Indio

Jurupa Valley

Lake Elsinore

Menifee

Moreno Valley

Murrieta

Palm Desert

Palm Springs

Perris

Riverside

Temecula
Riverside County Traffic Courts
Riverside County has six main offices which handle traffic violations:
Banning Justice Center

311 E. Ramsey Street
Banning, CA 92220
(951) 777-3147

Corona Courthouse

505 S. Buena Vista
Corona, CA 92882
(951) 777-3147

Blythe Courthouse

265 N. Broadway
Blythe, CA 92225
(760) 393-2617

Larson Justice Center (Indio CA)

46-200 Oasis Street
Indio, CA 92201
(760) 393-2617

Moreno Valley Courthouse

13800 Heacock Street, Bldg. D #201
Moreno Valley, CA 92553
(951) 777-3147

Southwest Justice Center

30755-D Auld Road
Murrieta, CA 92563
(951) 777-3147
Office Hours: 7:30 AM to 4:00 PM (Monday – Friday)
Phone Hours: 7:30 AM to 2:00 PM (Monday – Friday)

How The Riverside County Traffic School
Process

Works
Have you recently received a ticket in the Riverside County area? Then here's what you need to know:
After receiving your ticket, the court will process your ticket within two to three weeks. During this time you may or may not receive a courtesy notice. However, you will still have to settle your case by the appearance date. You can do this online, over the phone or by mail.
If you receive a courtesy notice, it will include information such as:
---
Your bail amount
Your payment due date
Your eligibility for traffic school
How to request traffic school
Whether or not you have to appear in court
How to pay your fine (see the Traffic School Fee below)
---
Riverside County
Traffic School Fee
If you've received a ticket, then you'll have to pay an administrative fee to the court before attending traffic school.
This fee will be the bail amount (displayed on your citation) plus an additional $63 Riverside County Traffic School administrative fee. Make sure to pay the court directly and not us or any other traffic school!
You can pay your traffic ticket fees through the following options:
---
Express Drop Box

Most locations provide an Express Drop Box where you may submit your payment between 7:30 AM to 5:00 PM.

Mail

Send a check or money order payable to "Riverside Superior Court" along with a copy of your reminder notice to the court address on your notice or citation. Include your case number on the check

In Person

Appear at the appropriate office location during normal business hours.

Phone

Call the court's automated payment system at (951) 222-0384. This service is available 24/7.
---
For more info on paying your ticket, view the court website by clicking here.
Riverside County Traffic Court
Extensions
Worried that you might miss your case or traffic school deadline? The Riverside Traffic Court may grant a one-time 60-day extension for eligible citations. Extensions greater than 60 days require an appointment with the court clerk.
The easiest way to do this is to request an extension online, which you can do by following this link.
Other options for requesting an extension are:
---
Phone

You can request an extension through the court's automated telephone system. Call (951) 222-0384.
---
The Riverside County Traffic Court offers a few options for those in financial hardship who are unable to pay the full amount of their traffic ticket.
You can request an installment plan or a reduced fine based on your ability to pay or ask to consider community service, however you must appear before the court to do so.
If you plead "guilty" at your arraignment, you may request the court to consider your ability to pay.
If you plead "not guilty", and after conviction, you may still request the court to consider your ability to pay.
For more information on your financial hardship and eligibility access the court's website here.
Riverside County Traffic School Links & Resources
Want more information on everything related to Riverside Traffic School? We've compiled an assortment of helpful links below for easy access.
Riverside County Traffic School FAQs
What is the fastest online traffic school in Riverside County?

If you're looking for a traffic school in Riverside county that you can complete quickly then there's no better option than Best Online Traffic School. With our fast completion time, you can be done within a single session!

How to do traffic school online in Riverside County?

Signing up for traffic school in Riverside County is easy. Simply take a few seconds to create an account here. Then, you'll be able to proceed directly into our DMV and Riverside Court licensed Traffic School. Best of all, signing up is completely free!

Which is the easiest Riverside County online traffic school?

Best Online Traffic School is designed to make your traffic school experience as easy and painless as possible. Our easy-to-follow material makes passing traffic school a complete cakewalk (99.9% of our students pass on their first try). Plus, you can retry as many times as you want and pay absolutely nothing until you pass!
All-Inclusive Low, Flat Price
What other schools charge extra for is already included in our low price of $19.99. No hidden fees or weird tactics – ever.
Don't Pay Us Until You Pass
Our Don't Pay Until You Pass Guarantee means you don't pay a single penny until you've actually passed your exam.
Get Help When You Need It
We know you want to get your traffic ticket handled as quickly as possible. Our Live Chat Support is available 24/7 to help you every step of the way.
Complete Compatibility
Access your course anytime, anywhere from your phone, desktop or tablet. Our Due Date Reminders will keep you from missing your deadlines.
Accepted By All California Courts. Loved By All Riverside County Drivers.
Ready To Breeze Through Traffic School?
Best Online Traffic School is the fastest and easiest option for fulfilling your Riverside Traffic School obligation. We're also one of the only English, Chinese & Spanish licensed traffic schools in the state. Simply take a few seconds to sign up and get ready to make your traffic ticket a thing of the past.