What Are Microfiber or Detailing Towels?

Microfiber or detailing towels are typically made of polyester and polyamide mix, designed to effectively remove dirt and debris from the interior and exterior of your car's surface. Microfiber is an effective cleaning material because it has more surface area than many other fabrics–four times as much surface area as your average cotton cloth.
In addition, microfiber is positively charged, meaning that it actively attracts debris. While it's effective at removing unwanted debris from your car, good-quality microfiber is soft and non-abrasive enough not to damage its exterior because its fibers are about 1/100th the width of human hair. And microfiber is ultra-absorbent, absorbing up to eight times its weight in liquid, while also drying very quickly to minimize bacterial growth on the towels.
If you're curious, you can learn more about the unique properties of microfiber as a material from this helpful fact sheet by the University of San Francisco.
Do Microfiber Towels Scratch Cars?
If you choose the right microfiber towels and maintain them correctly, they won't scratch your car. But Canadian Gear Head writes that "using microfiber doesn't grant you immunity from scratches. Anything you touch your paint with can scratch it – even microfiber towels." Not only should you be choosing the right towels, but you also need to make sure that the detailing towel you're using is suitable for the purpose you're using it for.
Choosing the right microfiber towels
The first concern is choosing towels made up of the right material. Microfiber towels suitable for detailing your car will typically be made of a blend of about 70 percent polyester (which creates the scrubbing action of the towel) and 30 percent polyamide (which allows the towel to absorb liquids and remove dirt from surfaces). In addition, they will measure about 300 to 400 GSM (grams per square meter, a measurement for the weight of the fabric). For reference, compare this to the weight of most cotton clothes, which ranges from about 110 to 180 GSM.
To ensure you don't accidentally purchase a product that scratches your car, Canadian Gear Head recommends that you "stick with well known brands like The Rag Company, Autofiber, and Microfiber Madness." We'll point you toward some of the highest-quality microfiber towels on the market at the end of this article, so be sure to keep reading.
How to Maintain Your Microfiber Towels

Besides choosing the right microfiber towels, maintaining them well is the other part of ensuring that they don't scratch the glass or paint as you're cleaning your car. That's why you should always do the following:
Remove labels from the towels before you start using them: New microfiber towels typically have a small, white cotton or polyester tag, which can scratch your car if you don't remove it.
Clean them every time you use them (we'll explain how to do this later in the article)
Never use them after dropping them on the ground: Because of their tiny fibers and positive charge, microfiber attracts dirt instantaneously. This means that if you drop it on the ground or the floor, it picks up all that debris. Some experts recommend that you never use them on your car once you've dropped them, while others will say it's OK to use them if you wash them well first–it's up to you whether or not you want to take the risk of creating scratches.
Use different towels on different parts of your car: To ensure you don't create cross-contamination from, say, the dirt on your tires to your windshield, use different microfiber towels on different parts of your car. You should organize your microfiber towels to keep them separate based on which area of your vehicle they are for.
If you use a dirty, unwashed microfiber towel on your car, the debris on the surface will get ground into the clear coat and can create scratches. In addition, heat, dirt, and/or wear and tear can damage microfiber over time, and the fibers can become stiff, making them hazardous to your car's finish.
Types of Microfiber Towels and When to Use Them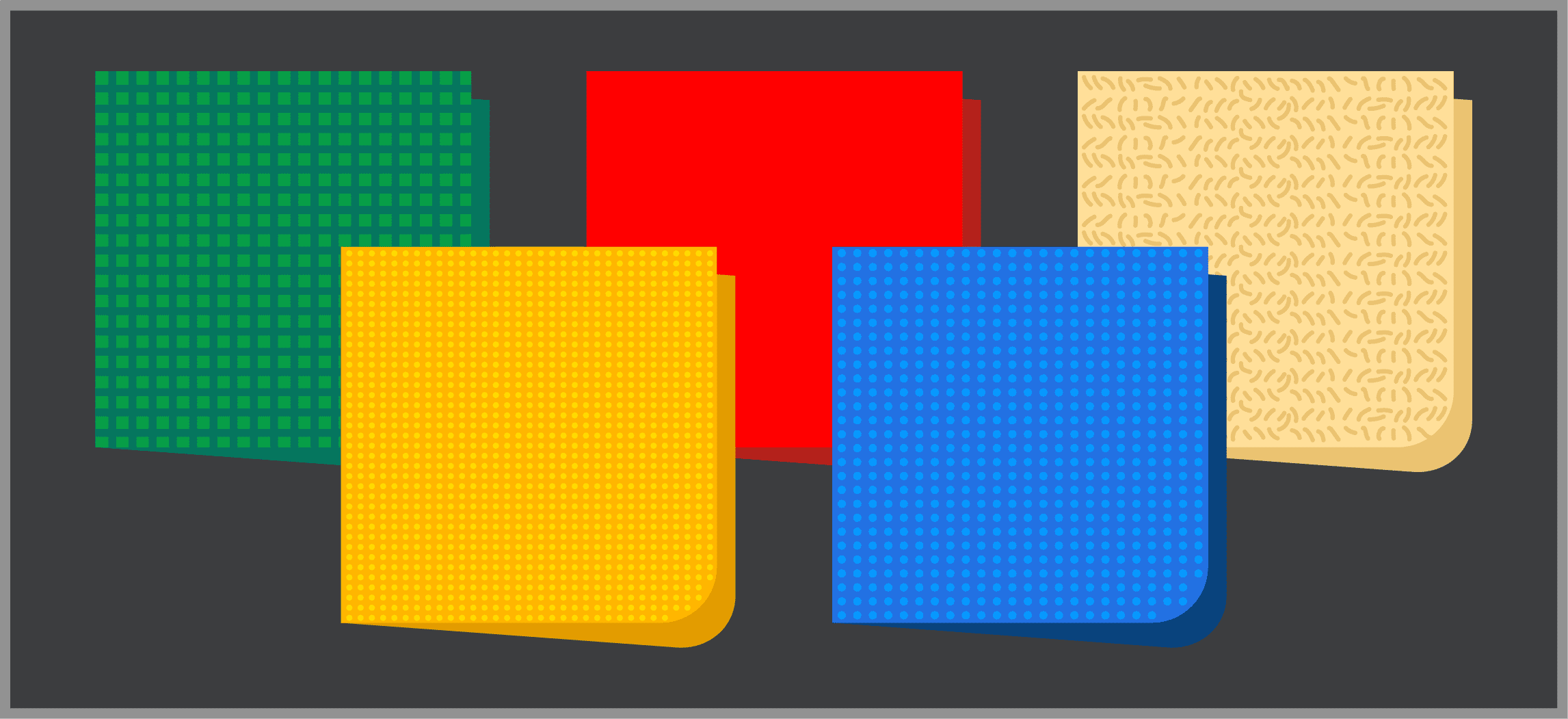 Using the wrong kind of microfiber towels on your car's paintwork can easily create scratches that will be a major hassle to fix. Different types of microfiber towels are suitable for different purposes:
Paintwork: Only use very soft, plush microfiber to dry your car's paint, which is the most delicate part of your car. We recommend a blend of 70 percent polyester and 30 percent polyamide, which is the least likely to create scratches; elsewhere on your car you can cut costs by using towels made up of an 80/20 mix, which are more effective for scrubbing.
Quick detailer sprays: Use fluffy (high-pile) microfiber towels with quick detailer sprays.
Removing sealants/coatings/waxes: Use less fluffy (low-pile) microfiber towels when removing substances like sealants, coatings, and waxes.
Glass: Some types of microfiber can leave a noticeable residue of tiny fibers on glass, especially high-pile microfiber towels. We recommend using short-pile, waffle-weave microfiber towels on glass surfaces to avoid this problem. Waffle weave is also the most absorbent type of microfiber cloth for its weight.
How to Clean Your Microfiber Towels
It's essential to clean your microfiber towels after every single time you use them, and do it as soon as possible to ensure that any substances soaked into the towels don't end up setting into them and becoming harder to wash out. Here's how to clean your microfiber towels to maximize their cleaning effectiveness and extend their lifespan as much as possible.

Basic microfiber towel cleaning routine
Keep your cleanest and plushest towels separate from your dirtiest and most worn towels. Make sure you wash them separately so that there's no cross-contamination happening. In addition, don't wash microfiber towels with other materials; they should be washed on their own.
Using the right detergent is also essential–you can use a detergent designed specifically for microfiber, such as Micro-Restore Microfiber Detergent Concentrate, or just an unscented liquid detergent. Always wash your microfiber towels on the machine's warm setting because substances like waxes/polishes that have been absorbed into the towels will not be broken down effectively with cold water alone. Never use fabric softener, as it can build up on the fabric and damage the towels over time.
Finally, use a machine dryer on a low heat setting to dry them or air dry them somewhere where they won't be exposed to dust/debris. Canadian Gear Head prefers to air dry microfiber towels to be safe: "Heat can be a killer for microfiber. The fibers can actually melt, causing them to quit their job of picking stuff up. I like to air dry my towels rather than risking overheating them in the dryer."
Deep cleaning very soiled microfiber towels
Sometimes your microfiber towels can get particularly dirty, and the usual washing routine won't cut it. Whether it's stained with grease, tar, oil, or a product you used for cleaning, it's going to be necessary to pre-treat and/or pre-soak your microfiber towels to get them back to a functional condition. The sooner you do it, the less likely the stains will get stuck in the fabric.
How do you pre-treat microfiber? Adam's Polishes writes, "Prep a separate bucket with clean water and add 2-3oz of Microfiber Revitalizer. As towels become too dirty to continue using toss them into the pre-soak bucket. Place a grit guard, upside down and ON TOP of the towels after they've been put in the mix to hold them in the solution as they try to float to the top."
How Long Do Microfiber Towels Last?
Good-quality microfiber towels can last for about one to two years (or even more) if you care for them properly. Their lifespan depends on how they are washed, dried, and stored, which is all the more reason to follow the care instructions in this article.
How to tell when it's time to repurpose your microfiber towels
Don't keep using towels that are damaged/stained to the point that you can't wash the substance out on your paint or other very delicate areas of the car. Instead, you might want to use them to clean the interior, the wheel area, or any other parts of the car that are less likely to get scratched. Or you may need to throw them away if they're unusable.
You should "downgrade" your towels in the following order, starting with completely new towels:
Paint
Interior
Wheels
Engine
And finally, throw them away
How to Store Your Microfiber Towels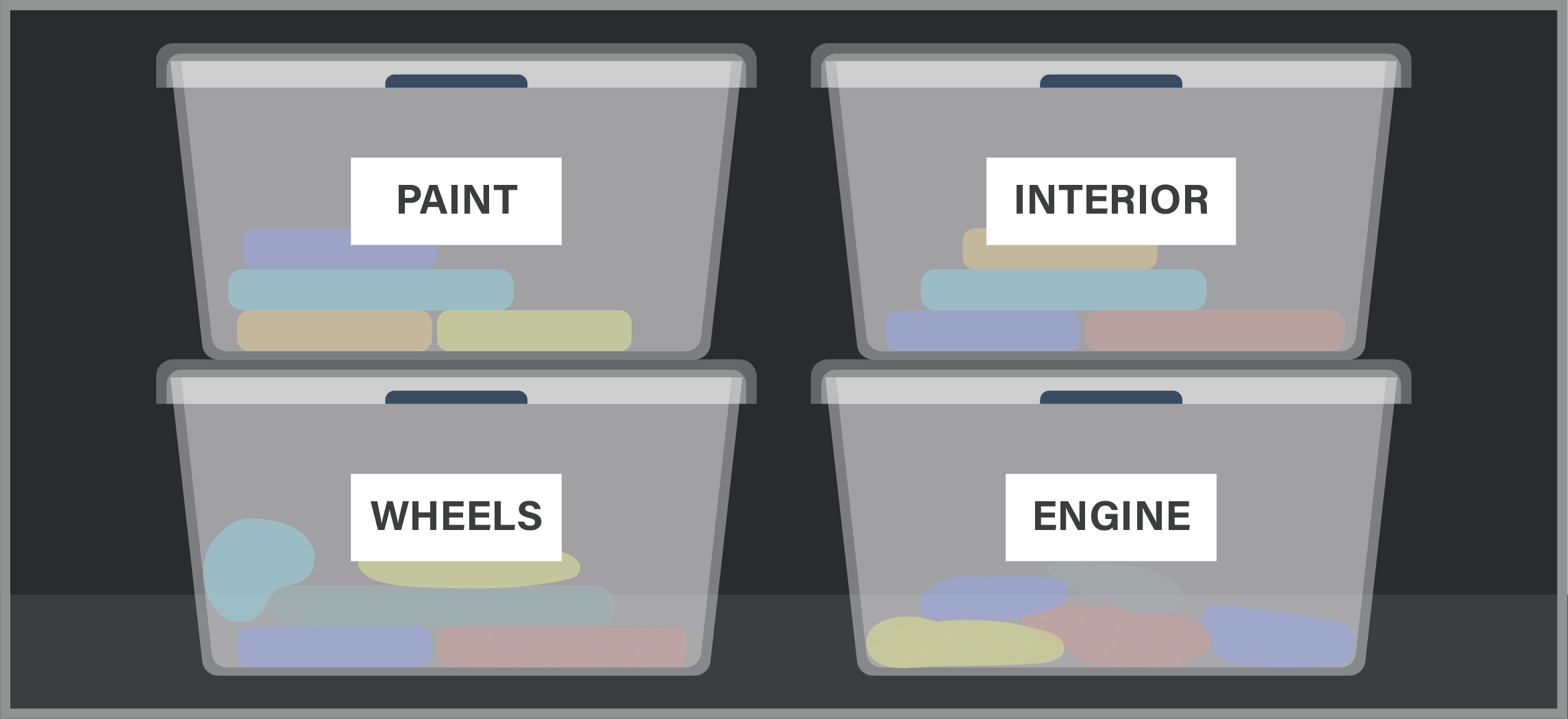 You should separate your microfiber towels according to the purposes you intend to use them for. The experts at Adam's Polishes recommend, "Sort your towels out in your collection for the jobs they're best suited for. Don't waste a good towel on a dirty job like wiping a door hinge or polishing metal. Preserve your best towels and retire old or stained towels to less important jobs."
In addition, because microfiber's positive charge means it will attract all particles in its vicinity, make sure to store your towels in sealed and airtight containers. Plastic storage containers or plastic bags that seal shut are a great choice for this. The most important thing is that they don't sit out in the open–wherever you're storing them, they should be covered and sealed because even the best quality towels will be ruined over time if they're sitting out in the open.
In addition, make sure that when you're putting them away, your towels are entirely dry. Even a little bit of residual moisture can lead to mildew growth in storage.
The Best Microfiber Towels
Looking to purchase high-quality microfiber towels to care for your vehicle? Here are our recommendations for some of the best microfiber towels on the market:
The Rag Company is a reliable source for high-quality microfiber detailing towels, having been one of the top producers of these products in the U.S. since 1999. These square towels are made up of the expert-recommended blend of 70 percent polyester and 30 percent polyamide, and have a standard fabric weight of 300 GSM. They're non-abrasive and safe for paint because they have an edgeless design, and you won't have to worry about removing any tags because they're conveniently tag-free. It's no wonder they're so well-reviewed, with more than 550 Amazon ratings averaging a perfect five-star score.
Autofiber is another brand that comes highly recommended by experts, and these towels are some of their most popular. They are made up of a dual pile, 360 GSM fabric that's a combination of 75 percent polyester and 25 percent polyamide. They are "ultrasonic cut" so they are another product with a scratch-free, edgeless design. Reviewers report that the price is very affordable for the quality and that these towels can be washed multiple times while remaining safe for use on paintwork.
These are the best-selling product among Amazon microfiber auto detailing cloths, with more than 26,000 ratings adding up to an average of 4.5 out of 5 stars. A feature that sets these towels apart is that each side has a different pile: the high pile side is designed "to soak up wash water, detail sprays, and waterless wash solutions," while the purpose of the low pile side is to "buff away dried wax, sealant, and polish."