In California, more than 2 million registered drivers are over the age of 70. That's a lot of people on the road who are considered by the state to be "senior drivers," and therefore required to follow special rules set by the DMV for their age group.
If you're one of them, you likely have questions about senior driver's license renewal in California. How often does your license need to be renewed? What's required for renewal after age 70? Will you have to take any tests or pay extra fees?
Sign up for a CA DMV Approved Mature Driver Program to help refresh your knowledge before your written test. Plus you'll save up to 15% on your car insurance for 3 years.
Senior drivers, you've come to the right place. Read on for all the information you need for renewing a senior driver's license in California, plus some resources to refresh your driving knowledge so you can continue to enjoy all the freedom of the open road.
If you're under 70, read our post on how How to Renew Driver's License in California.
How Do I Renew My Senior Driver's License in California?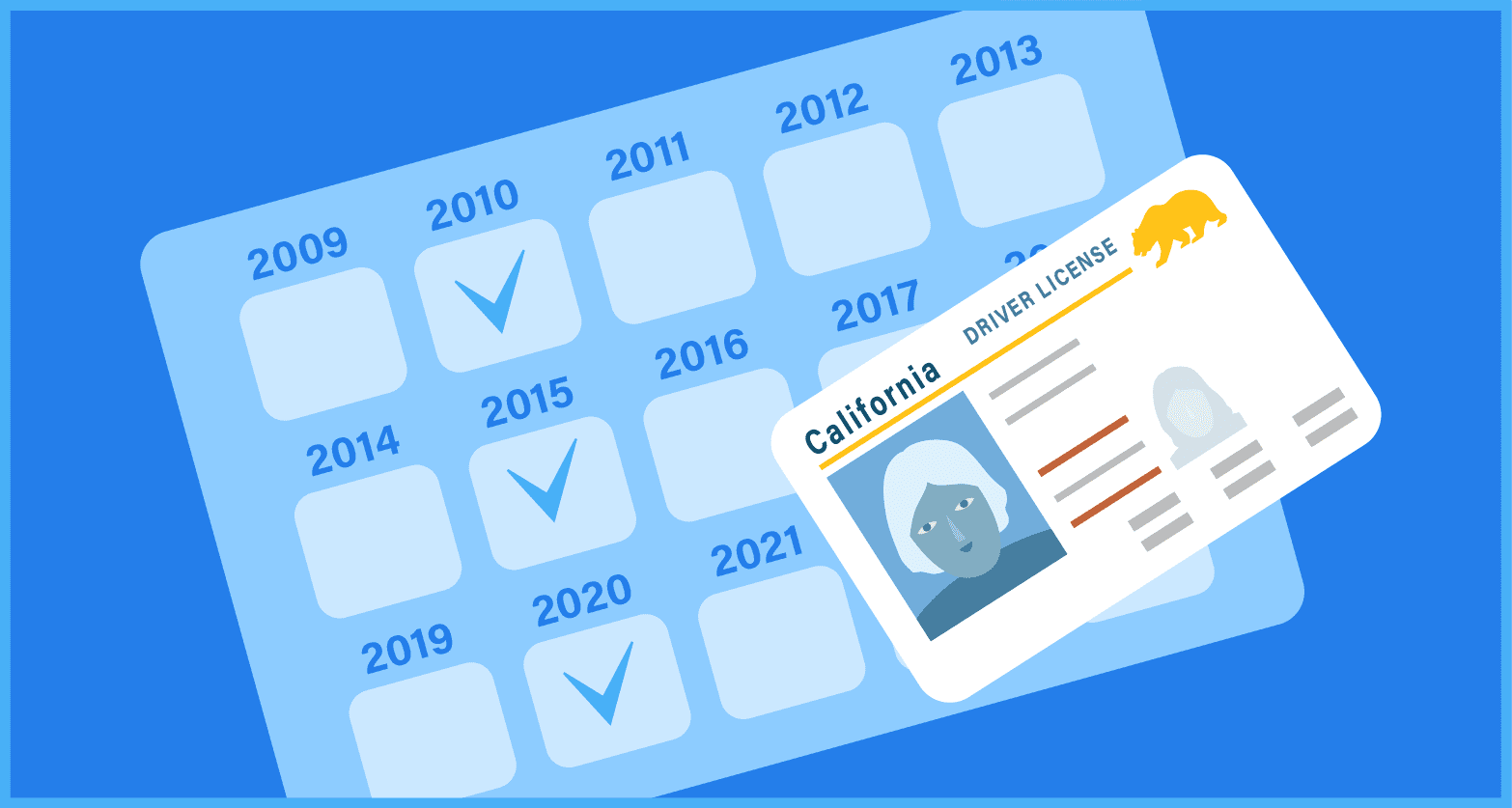 The California DMV has special rules that apply to registered drivers who are 70 years or older. One of those is that they must renew their license every five years, and that they must do so in person at a DMV location.
Senior Driver's License Renewal in California During COVID
Due to the COVID-19 pandemic, California has temporarily changed the rules that require senior drivers to renew their licenses in person. For now, anyone whose license expired or is set to expire between March 1, 2020 and Dec. 31, 2022 can complete their renewal online. This online renewal is good for one year.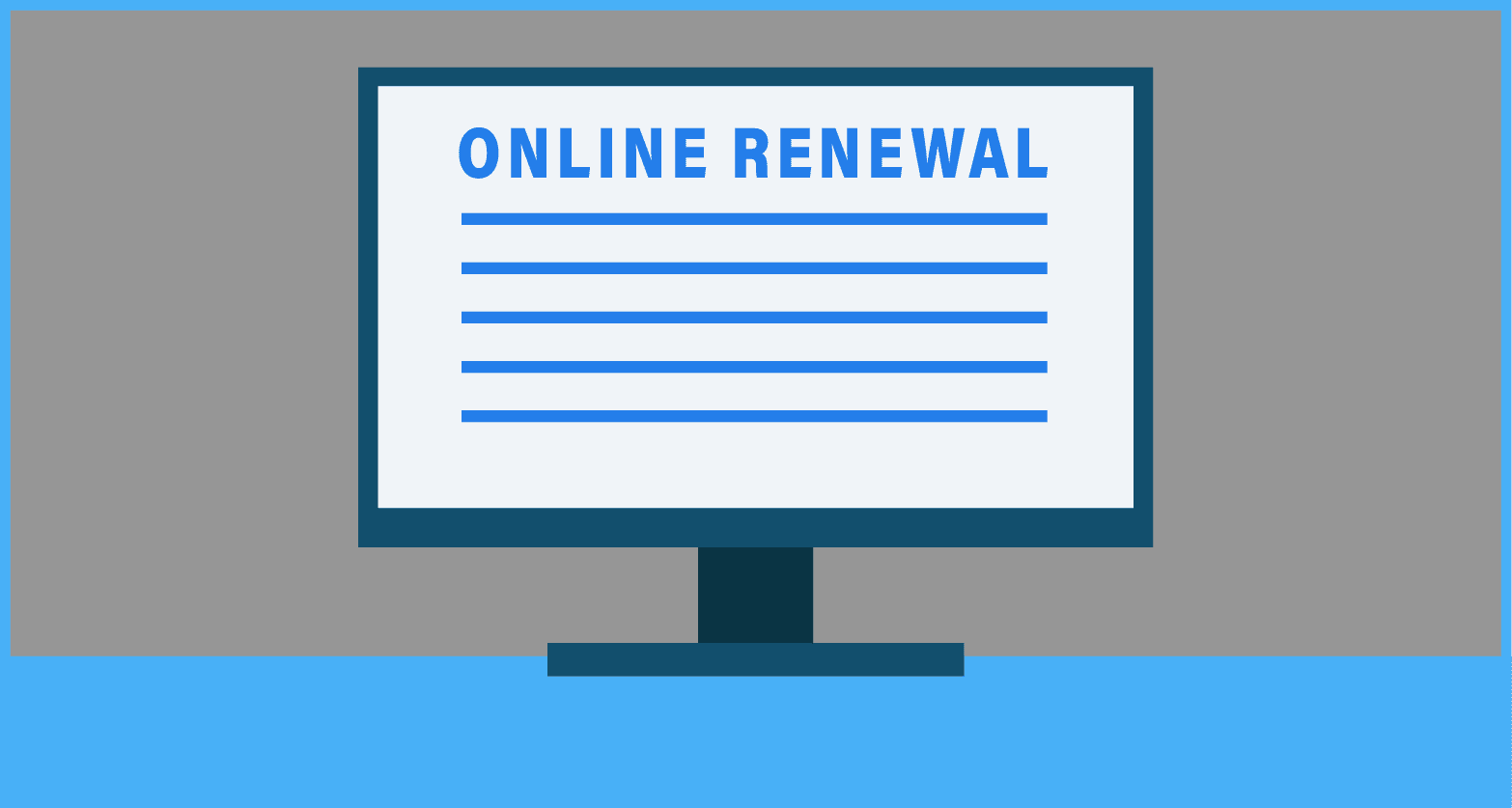 According to the state, even REAL IDs can be renewed online, and even if your renewal notice says that a field office visit is required, you can complete the renewal online in most cases. The one notable exception is if you're applying for a REAL ID for the first time — in this case, you can begin the process online, but must visit a DMV office to have a photo taken and finalize the process.
Currently, online renewals are allowed through 2022. Depending on the state of the pandemic and guidance from public health officials, Gov. Gavin Newsom may extend the temporary rule. Keep an eye on the DMV's online services page for the most up-to-date information.
How Much Does it Cost to Renew a Senior Driver's License in California?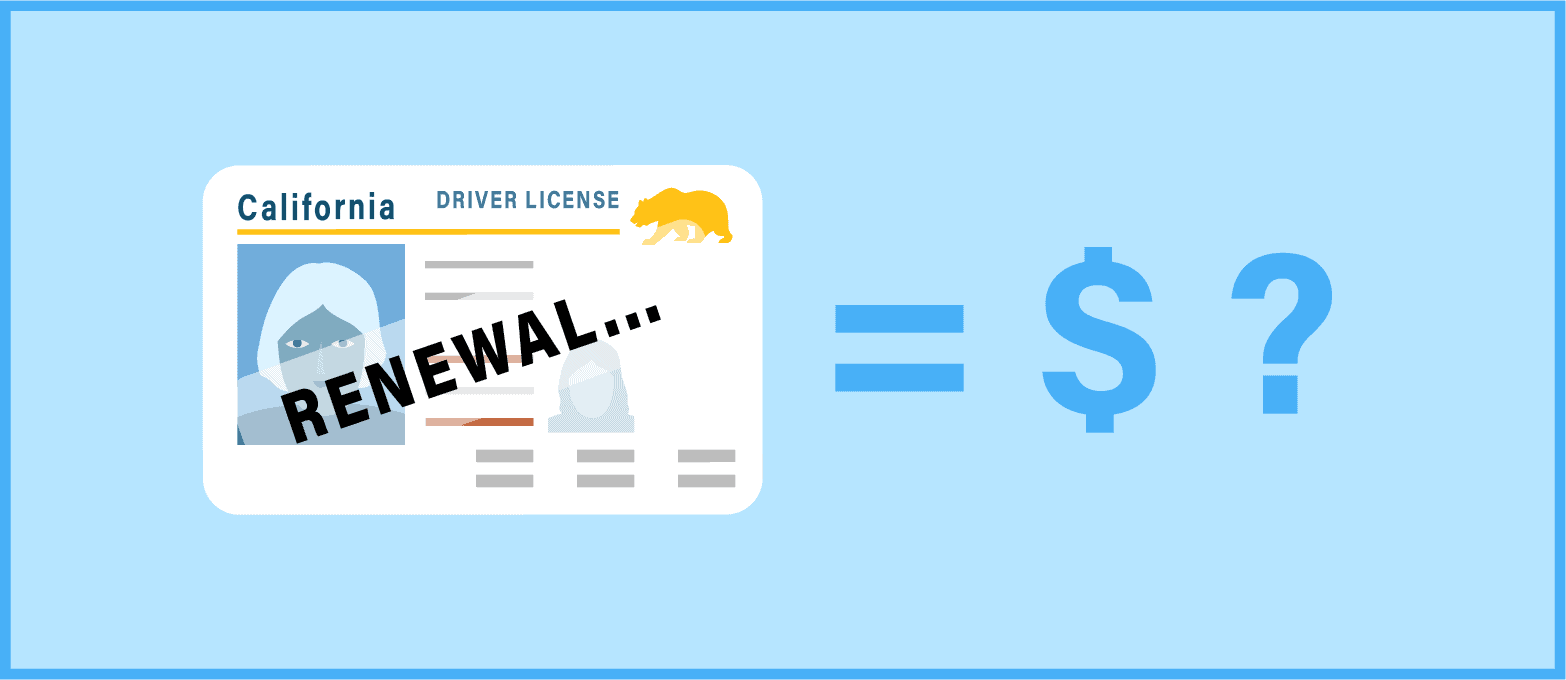 The cost to renew a Class C driver's license in California is $36. This applies to senior drivers. You may also have to pay additional fees if the DMV requires you to complete any driving or skills tests.
Another cost that many drivers don't take into account is insurance. Despite the 10+ auto insurance discounts for seniors, auto insurance rates can increase still increase. One option to lower rate is by completing a California DMV Mature Driver Improvement Program for Californians 55+. Learn more about how a Mature Driver Improvement Program works.
What to Bring to the DMV to Renew Your Senior Driver's License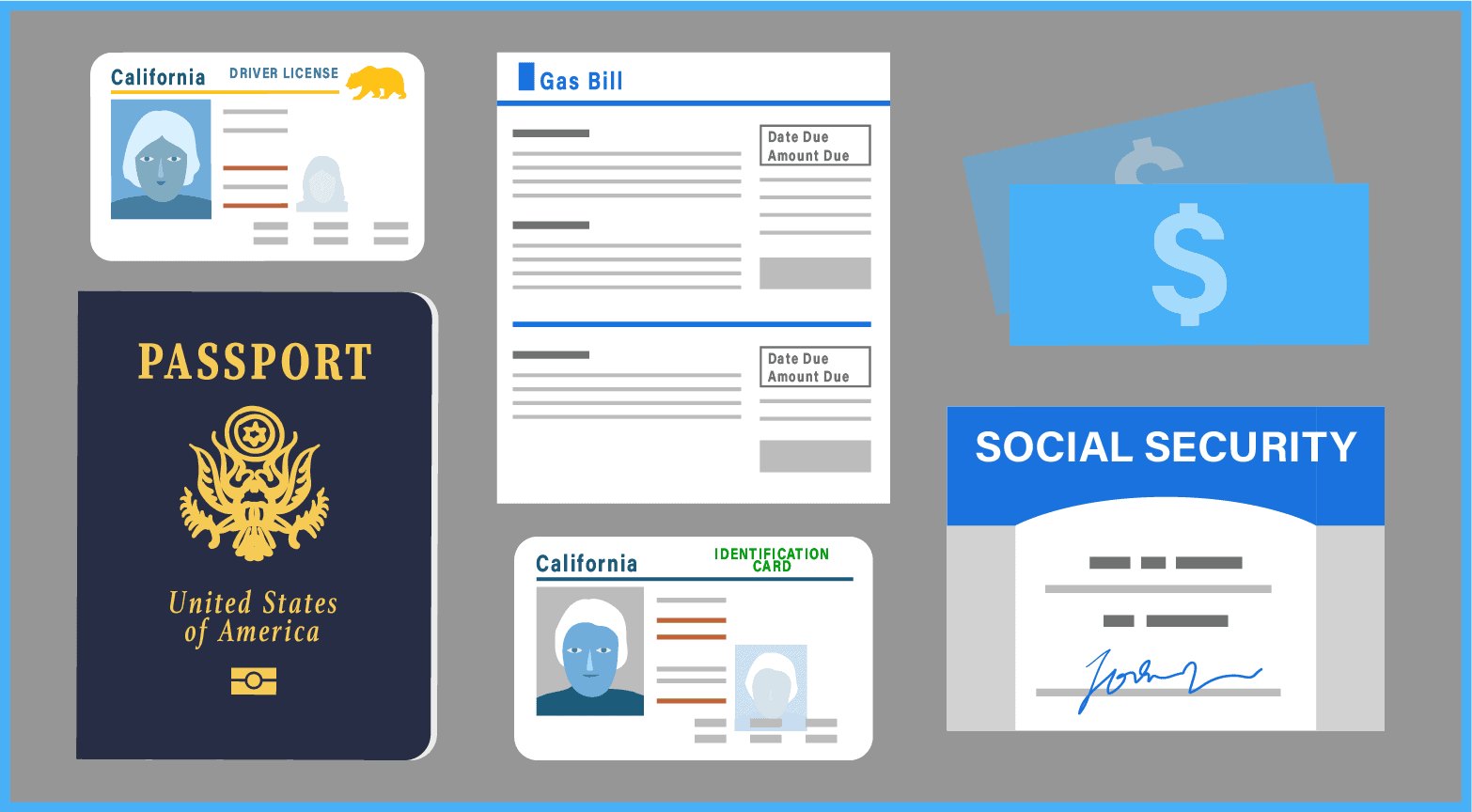 To renew your driver's license as a senior driver, you will need:
Driver's license application. This can be filled out in person or online. Filling it out online ahead of time can help reduce the time you spend at the DMV. You can find this form on the DMV's online portal.
Identification documents. You should bring at least two documents that confirm your identity, which can include a state ID card, a passport, gas bill, or social security card.
Social security number.
Proof of residency. You will need two forms of proof of residency, which can include a mortgage statement, lease, utility bill, or bank statement.
$36 renewal fee.
If you choose to renew your license in person at the DMV, gather up all these documents and bring them with you. If you take advantage of temporary COVID rule changes and renew your license online, you will be able to upload all the required information to the DMV's online portal.
Tests For Senior Driver's License Renewal in California
Some tests are required for all senior drivers seeking to renew their licenses, while others may only be required if you have a physical, mental, or medical condition that could affect your driving abilities.
Vision Test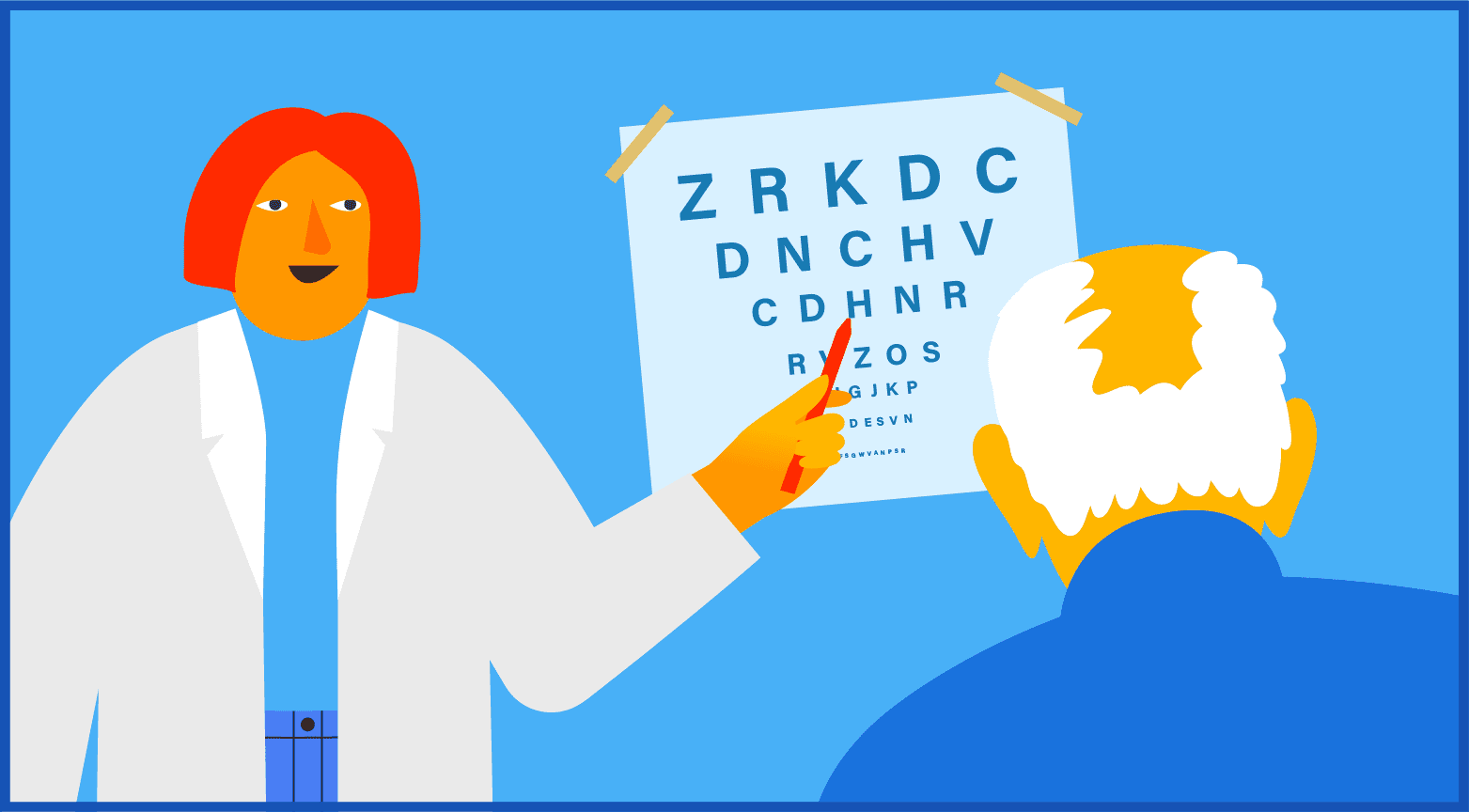 All senior drivers are required to take a vision test to renew their driver's license. The DMV's vision standard is 20/40 vision. Your vision will be tested using either a wall chart or an electronic device.
If you don't pass your vision test, you still have options:
If your vision is at least 20/70 in both eyes, you'll be given a 60-day temporary license, which allows you to keep driving while you schedule an appointment with a vision specialist (either an optometrist or an ophthalmologist). The vision specialist will give you a full exam and a DL 62 form to show the DMV what corrective action you're taking to be able to drive safely (usually, wearing glasses or contacts). The DMV will give you another vision test with your new glasses or contacts, and if you pass, you can finish renewing your license.
If your vision is worse than 20/70 in one or both eyes, you won't be able to drive until after you've seen a vision specialist, had a full eye exam, received your DL 62 form, and brought it back to the DMV. They'll perform another vision test with your new glasses or contacts, and if you pass, you can continue with your license renewal.
If you don't pass a vision test at the DMV after receiving a DL 62 form from a vision specialist, you'll be asked to take a Supplemental Driving Performance Evaluation (SDPE). We'll talk about SDPEs in more detail later in this article.
Written Test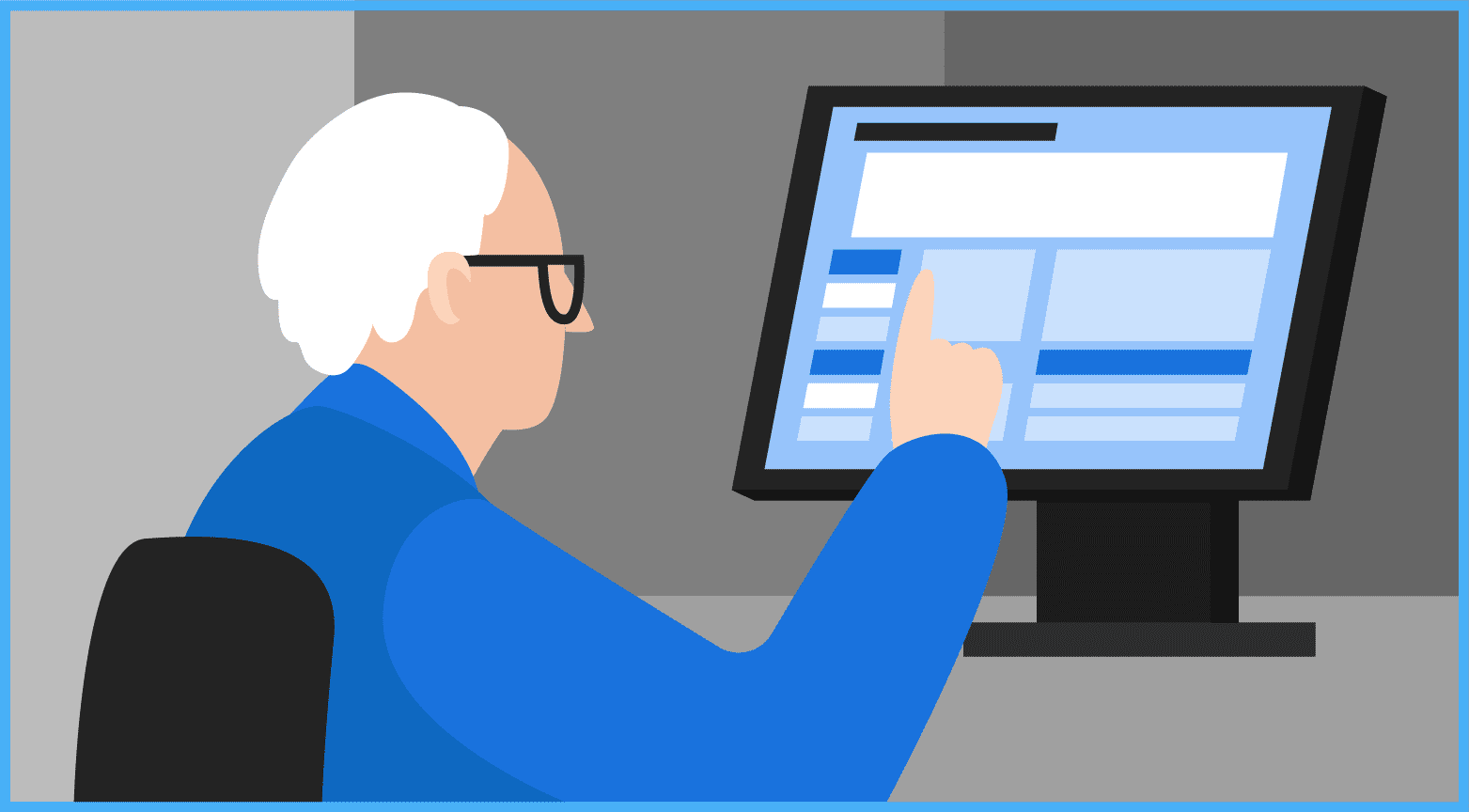 Written tests are required for most renewals in California. The written test for driver's license renewal contains just 18 questions meant to evaluate your knowledge of the laws, rules, and etiquette of driving in California. To pass, you must get at least 15 questions correct.
All the questions are based on the California Driver's Handbook, which you can review online before taking your test. You can also request to have a physical copy of the handbook mailed to you.
If you fail your written test, you will have two more chances without filling out a new application or paying another renewal fee. You should review the handbook before your second attempt. We highly recommend taking a DMV Approved Mature Driver Improvement Program to prepare for the test.
Behind-the-Wheel Test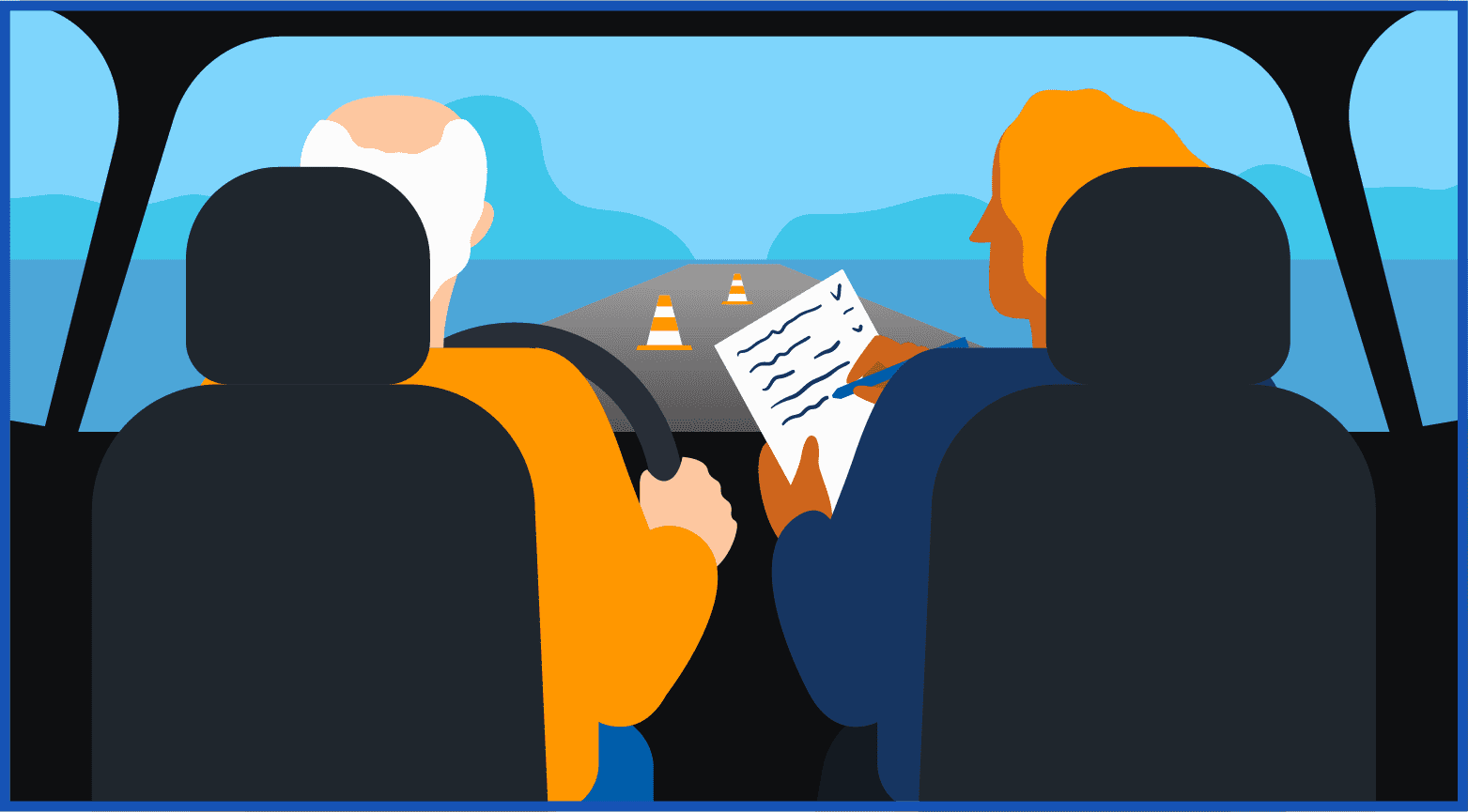 Behind-the-wheel skills tests evaluate basic driving knowledge and ability. The test is the same for all drivers, whether they are teens, seniors, or any age in between.
One of the special DMV rules for registered drivers over 70 is that their doctor must report to the DMV if they have any medical condition that could negatively impact their driving ability. California law requires the DMV to revoke a driver's license if they have certain medical conditions, such as advanced dementia. But in many cases, even if your doctor is required to report your medical condition to the DMV, you'll only need to take a behind-the-wheel skills test to show that you can still drive safely.
You may also be asked to take a behind-the-wheel test if a police officer, friend, or family member reports witnessing anything concerning your driving abilities.
Supplemental Tests
A Supplemental Driving Performance Evaluation, or SDPE, is different from a standard behind-the-wheel test. Instead of testing basic driving ability, an SDPE is designed to evaluate whether a driver can compensate for a physical, mental, or medical condition to drive safely.
If you only drive within a certain area, it's possible to take an Area Driving Performance Evaluation, which is a type of SDPE. In this test, the DMV examiner goes to your home and evaluates your driving abilities only in familiar areas. If you pass, your license will restrict you to driving only on certain routes in the area where the test was administered.
Common Restricted Licenses for Senior Drivers in California
During your renewal, a DMV examiner may find that you can only drive safely under certain conditions. Therefore, you may receive a renewed driver's license, but with restrictions you must follow to drive legally.
The most common type of restricted license is for vision requirements — anyone, at any age, who uses glasses or contacts to be able to meet the DMV's vision standards will receive a restricted license that says they may only drive while wearing their corrective eyewear.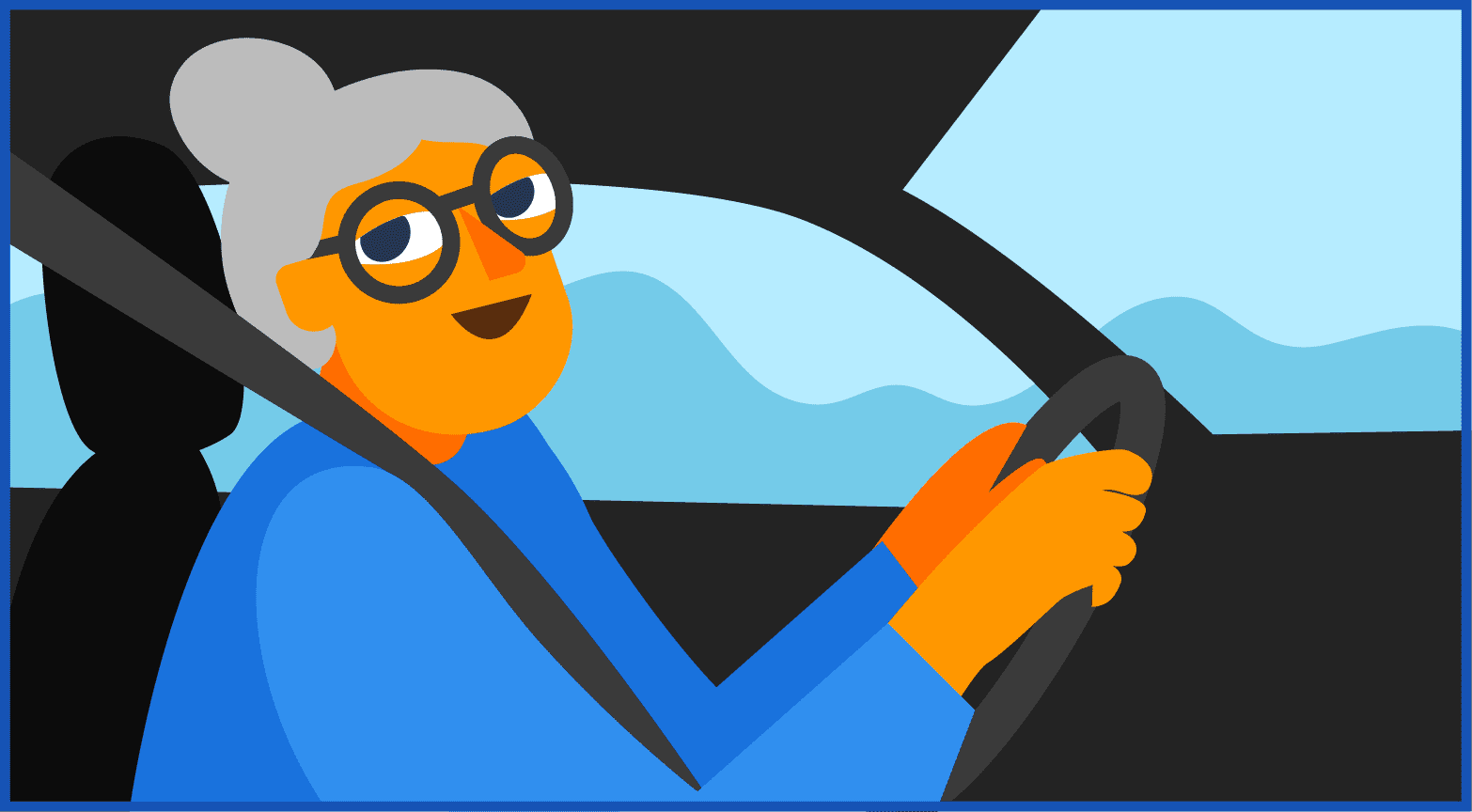 According to the DMV, other common restrictions for senior drivers include:
No freeway driving.
Driving a vehicle with an additional right side mirror.
Driving only from sunrise to sunset (no nighttime driving).
Time of day restrictions (for example, no driving during rush hour traffic).
Using adequate support to ensure proper driving position.
Area restriction.
Wearing bioptic telescopic lens when driving/restricted to driving from sunrise to sunset.
Alternatives to Senior Driver's License Renewal in California
You can and should continue to renew your driver's license every five years, as long as you feel safe, confident, and capable behind the wheel, and you have no physical, mental, or medical conditions that the DMV finds to be too severe for you to drive safely.
If your driver's license renewal is not granted — or you choose to stop driving and turn in your license voluntarily — you still have options.
Alternative Forms of ID
A driver's license is a standard form of personal identification. Without it, you'll need another form of photo ID.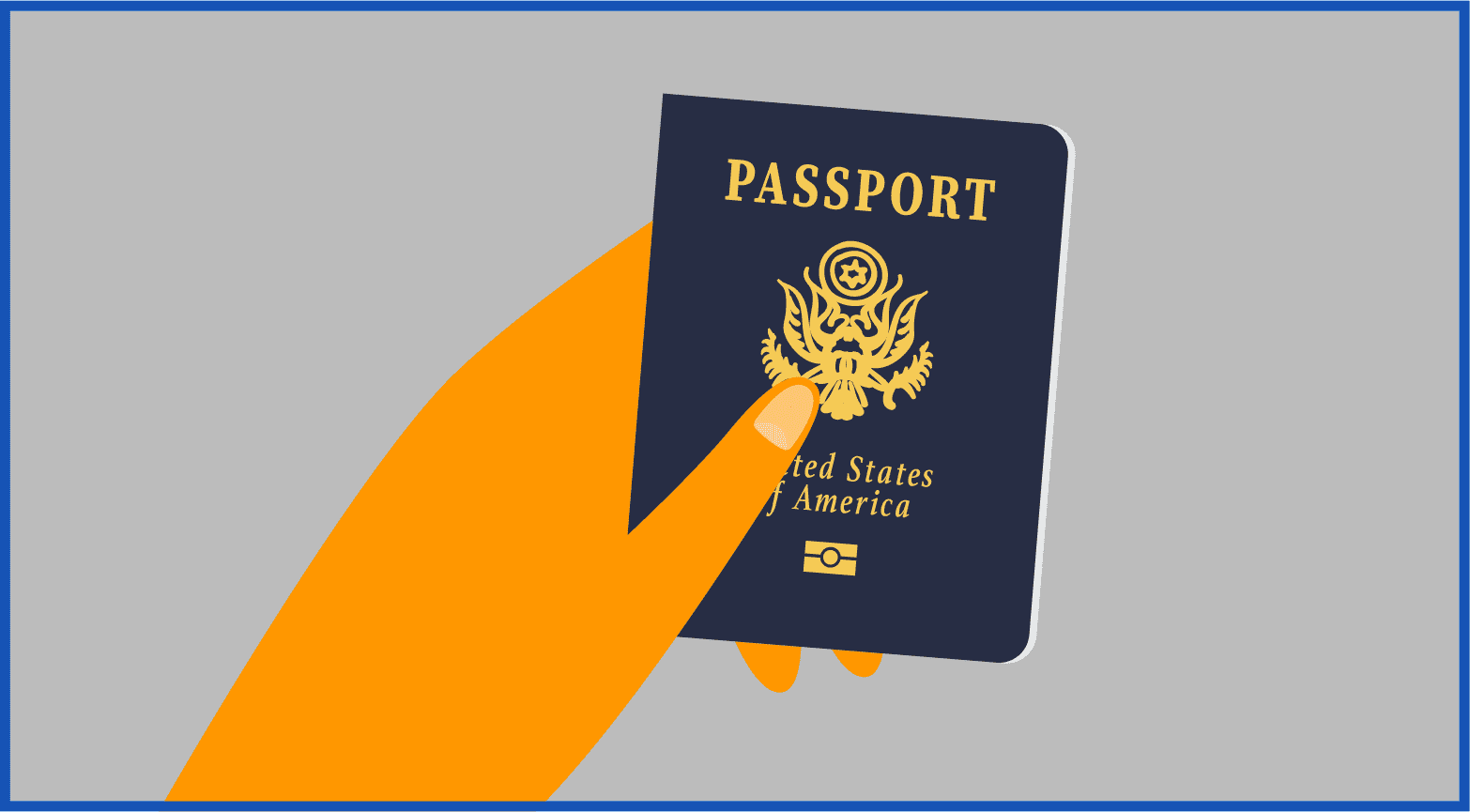 You can use a passport for ID, if you have one. Alternatively, you can obtain a state ID card from the DMV. These are free for seniors. If your license is revoked or you turn it in automatically, the DMV will issue you a state ID upon request.
Getting Around Without a Driver's License
One of the scariest things about giving up driving as a senior is figuring out how to get around. For most California residents, there are multiple options available.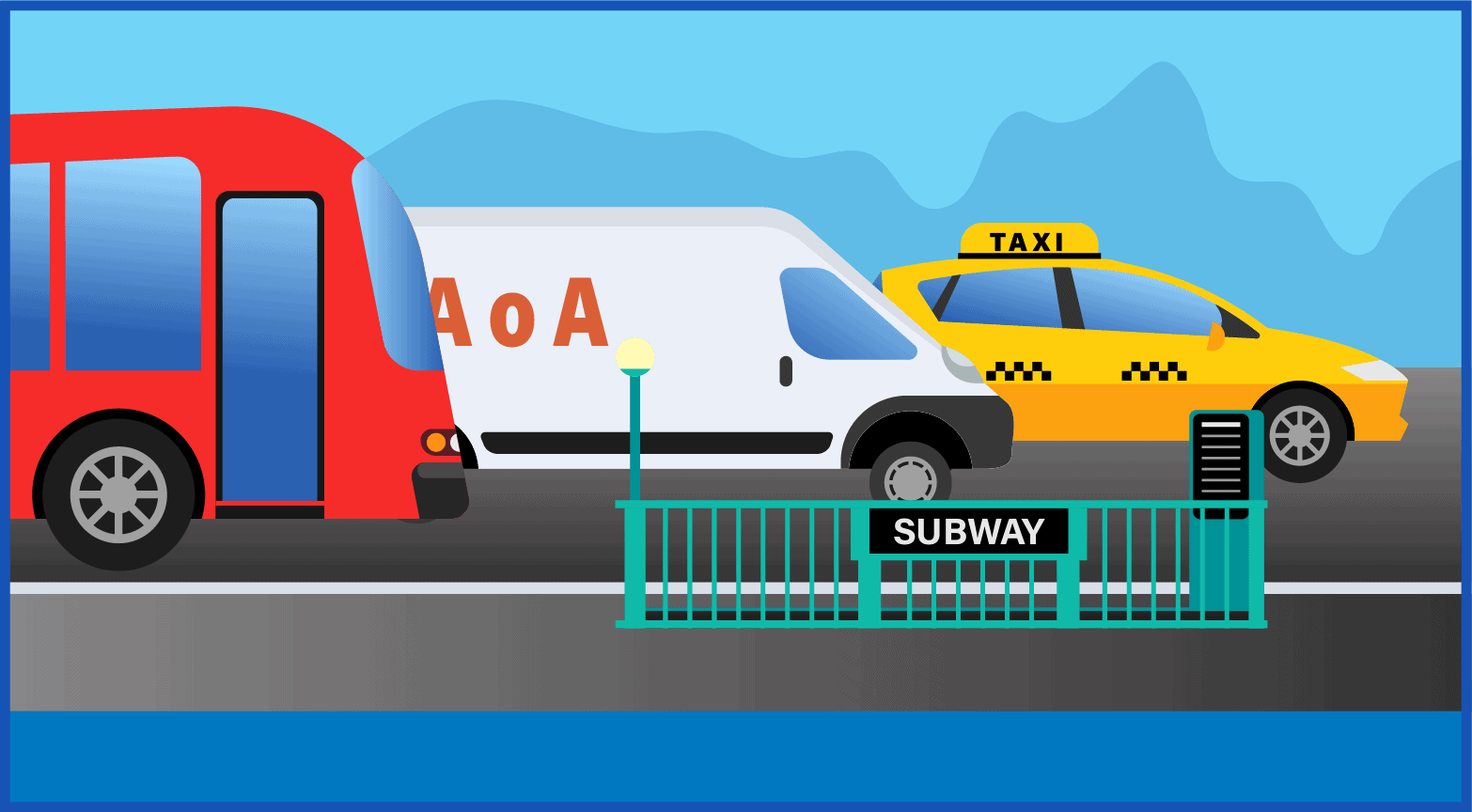 First, consider asking friends and family for rides when needed.
You can also consider public transportation, like buses, trains, and commuter rails. These are available in many of California's cities.
For places where public transit isn't available or convenient, taxis and rideshare services can be another helpful option.
Finally, many communities in California offer programs to serve specific segments of their population with free rides. These are often available for seniors, people with disabilities, and people with medical conditions that prevent them from driving. To see what's available in your community, check the Yellow Pages under Community Services for Senior Citizens, Senior Organizations, or Transportation. You may also have these resources available in your area:
Area Council of Governments
Local County Information and Referral Agency: 1-800-510-2020
Elder Care Locator: 1-800-677-1116
Stay Safe on the Road with a Mature Driver Improvement Program
As you prepare for your senior driver's license renewal, make sure you're ready for any tests that may be required, and that you have up-to-date knowledge of all the rules of the road. A Mature Driver Improvement Program is the fastest, easiest, and most affordable way to refresh your driving knowledge and skills.