According to Bankrate, the average driver in the U.S. pays $1,655 per year for auto insurance. That comes out to $138 per month!
There's no denying that car insurance is a major expense for many Americans. But what many people don't know is there are tons of hidden auto insurance discounts that can help you save on your premiums.
OK, so none of these are really hidden. But auto insurance companies don't usually advertise them, which can make it easy to miss potential savings. If you're trying to save money on your car insurance, read on to see if you qualify for any of these common discounts you may not have heard about.
Auto Insurance Discounts for Your Driving History and Habits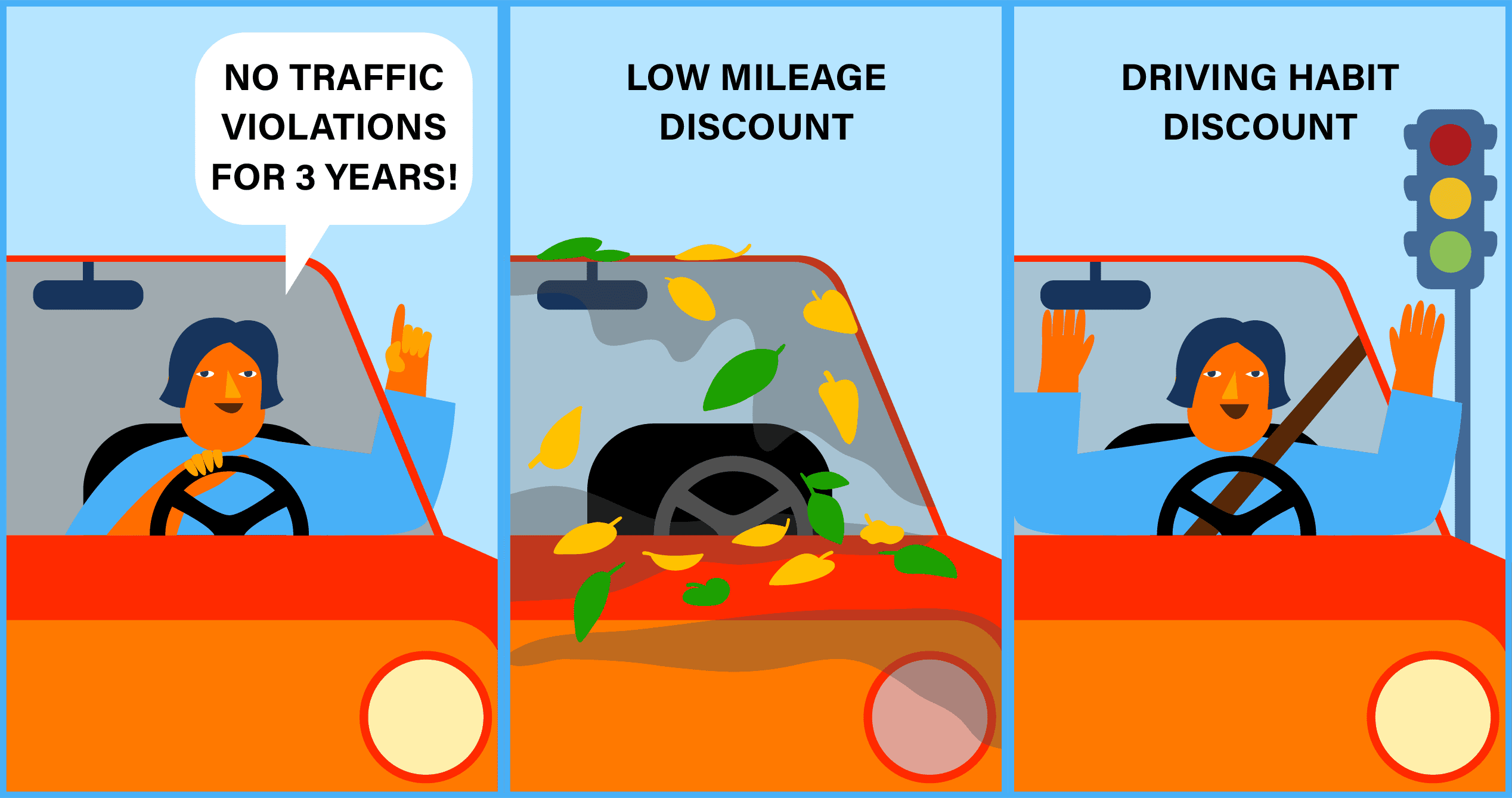 Safe Driving Discount
Most auto insurance providers offer discounts to safe drivers. This can happen a few different ways: You may be eligible for a discount by staying accident- and ticket-free for a specific amount of time, or you may be asked to download a smartphone app that records data as you drive. Some auto insurance companies even offer both kinds, so if you're a safe driver and don't mind providing smartphone data to your insurance company, you could be eligible for several discounts.
Low Mileage Discount
Most insurance companies design their policies based on averages — for example, the average U.S. driver drives about 13,500 miles per year.
If you drive much less than that — for example, if you work from home and stop commuting — you may qualify for a low mileage discount. To qualify, some insurance providers will ask you to submit proof of your car's total miles at the beginning and end of the year. Others may ask you to use a smartphone app that sends them data about your driving distances.
Driving Habit Discount
Certain good driving habits might qualify you for discounts on your insurance premiums. If you and your passengers always wear your seatbelts, for example, some companies offer discounts on the medical payment or personal injury protection portion of your plan. This is because wearing a seatbelt increases your safety behind the wheel, lowering the odds that you'll be seriously injured in a crash, requiring your insurance to pay out for medical benefits.
Auto Insurance Discounts for Vehicle Equipment

While top-of-the-line safety equipment often comes standard on newer vehicles, many carriers offer discounts for having specific safety equipment installed. You may be eligible for a discount if your car has:
Airbags
Anti-lock brakes
An anti-theft system or alarm
Passive restraints, or seat belts that fasten automatically when the car is turned on
Daytime running lights
New car discount
Because they're the most likely vehicles to have the latest and greatest safety and security features installed, newer vehicles can earn you a discount on your insurance premiums. Contact your insurance provider to find out if they offer a discount to drivers with newer cars, and what model years qualify for savings.
Auto Insurance Discounts for Payments and Finances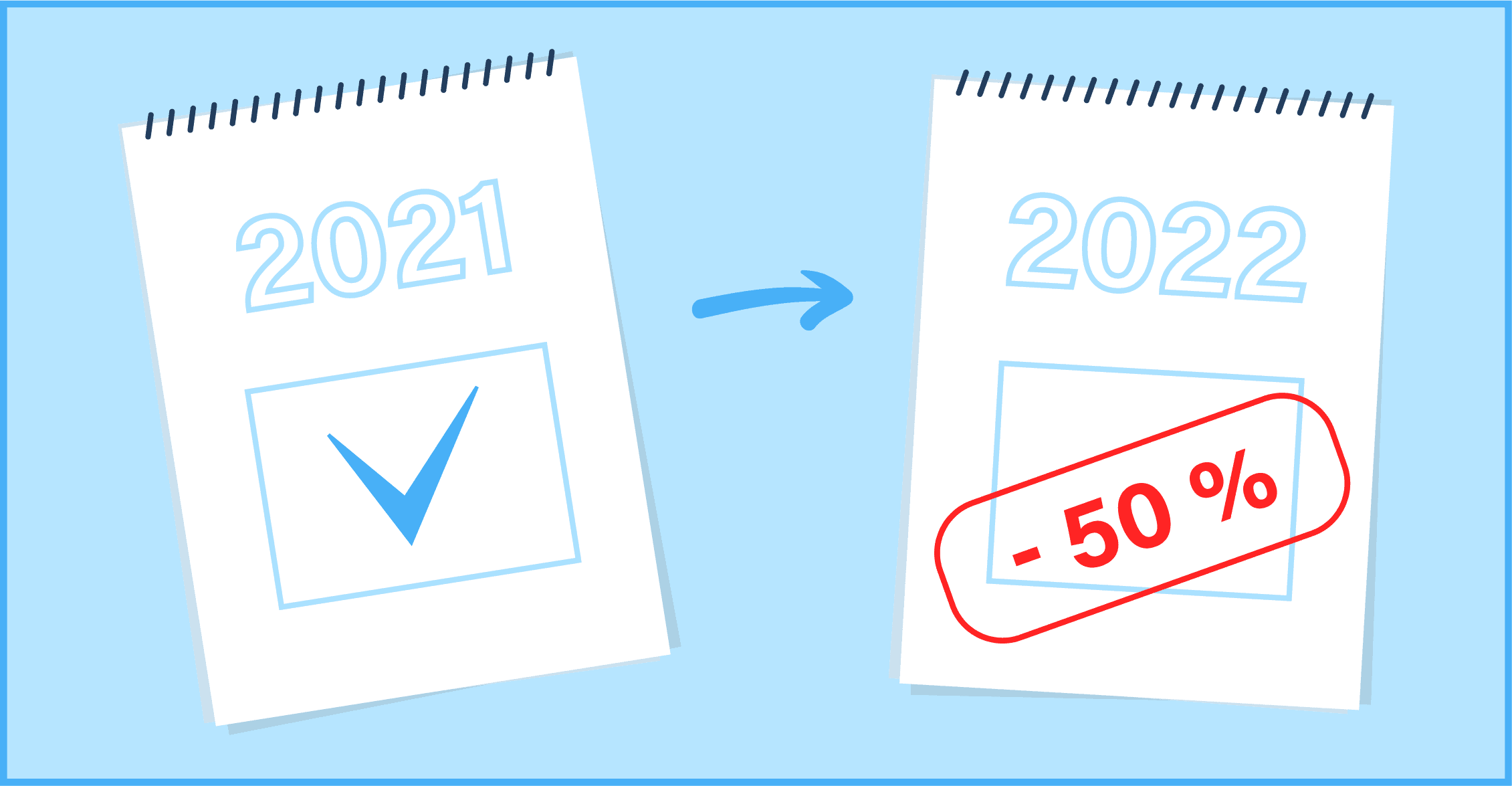 Continuous Coverage Discount
If you maintain your auto insurance continuously over time, you may be entitled to a discount for being a safe and responsible driver. Even if you switch insurance providers, you may be able to qualify for a discount on your new plan by providing proof that you've maintained continuous coverage for a period of time specified by your provider.
Pay In Full Discount
If you pay for your entire annual insurance plan at once, or even make two payments per year every six months, rather than paying every month, you may qualify for a discount. Many insurance providers offer better rates to drivers who pay for an entire year in advance, rather than pay for a month of coverage at a time.
Auto Pay Discount
The same goes for drivers who set up auto pay for their insurance premiums. Some insurance providers offer a discount if you set up auto pay, allowing them to automatically deduct your premiums when they come due, rather than sending you a bill and waiting for you to pay it. There may even be added discounts if you combine auto pay with paperless billing.
Advance Purchase Discount
Another common way to score a discount on your premiums is by renewing your policy — and paying for it in full — before it's set to expire. Different auto insurance providers have different requirements for this discount, but many will offer a percentage off your premiums if you renew your policy and pay for it at least a week before it's set to expire.
Good Credit Discount
This isn't so much a hidden discount as it is just a financial rule of thumb: You can generally get better auto insurance rates when you have good credit. Improving your credit can be a difficult and time-consuming process, but it's likely to pay off — in addition to lower car insurance rates, good credit means you'll qualify for better rates on any type of loan you might take out.
Auto Insurance Discounts for Types of Drivers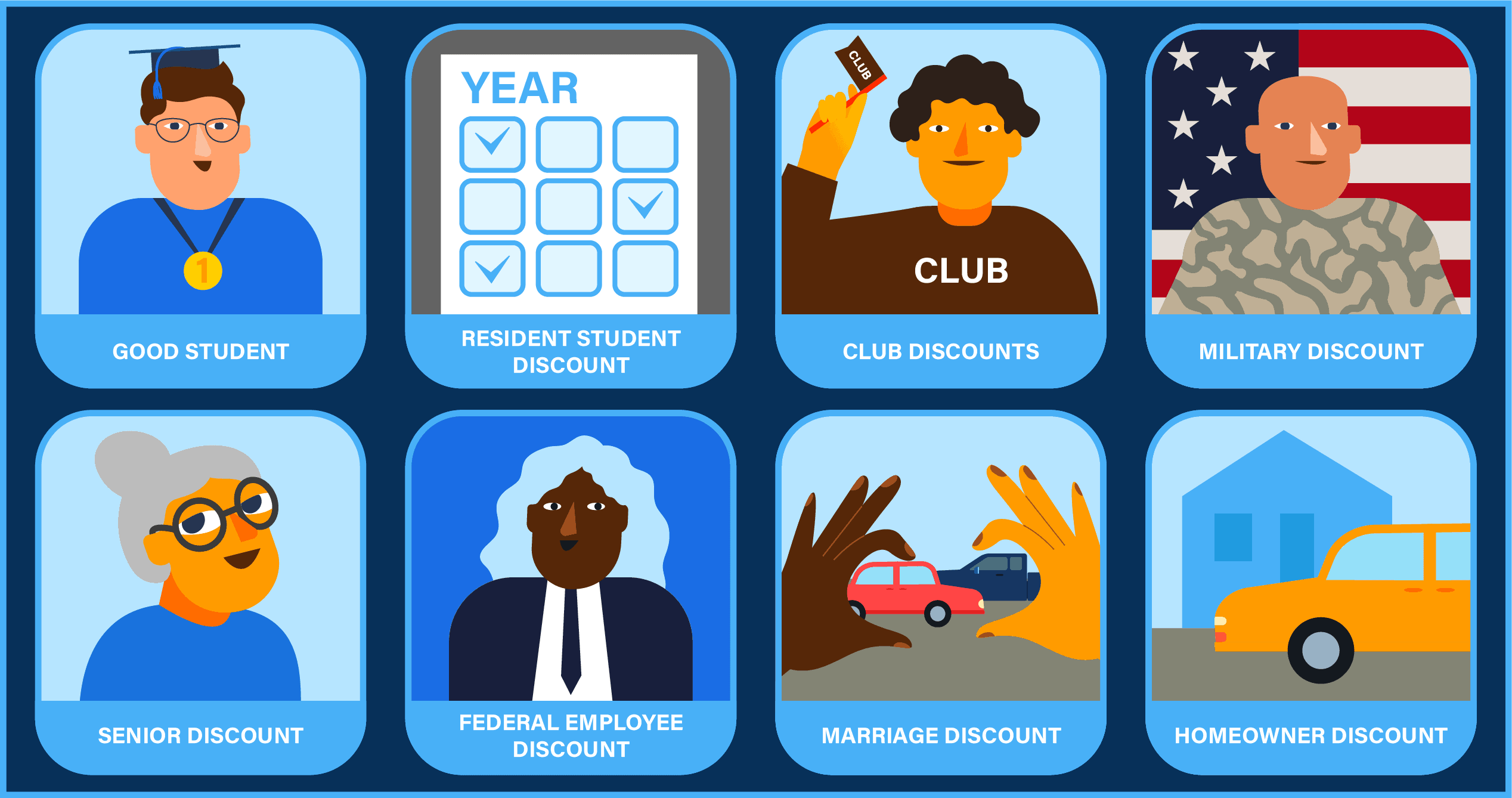 Good Student Discount
If you have any drivers in your household who are currently in school, good grades can pay off in the form of auto insurance discounts. Studies show that students who make the good choices required to get good grades in their classes are likely to also make good choices behind the wheel, leading many insurance providers to incentivize them with rate discounts. You may need to submit a report card to your insurance provider each semester or quarter to prove that you're maintaining their minimum GPA for receiving a discount.
Resident Student Discount
This is a discount for parents of students. If you have a student in your household who goes away to a college in another city and doesn't take a car with them, you may be eligible for substantial discounts to your premiums. This ensures that the student driver stays on your plan and has coverage when they come home for holidays and school breaks, but that you don't have to pay for them to be covered while they're away at school and not driving.
Club Discounts
Belonging to certain clubs and organizations may entitle you to a discount on your auto insurance. Different insurance providers offer discounts for members of AAA, AARP, even Mensa! If you belong to any clubs or organizations, it's a good idea to contact your auto insurance provider to see if they offer a discount to members, or even shop around to see if any other insurance providers do.
Military Discount
Similarly, a number of insurance providers offer discounts to active members of the U.S. military. Some also offer discounts to veterans, or special plans for drivers who are deployed or away from home for training. If you're an active duty member or veteran of any service branch, it's not a bad idea to contact your auto insurance provider to see if you qualify for any discounts.
Senior Discount
Blue Plate Specials aren't the only way for seniors to save some cash. Some auto insurance providers offer discounts for mature drivers who complete a DMV Approved Mature Driver Improvement Course, especially those who drive less because they're retired or living in an assisted care facility.
Federal Employee Discount
If you work for the U.S. government, it could save you some money on your auto insurance. Certain carriers offer discounts to federal employees. In fact, if you work in any sort of public service position, it's worth asking if it qualifies you for a discount. Some auto insurance providers offer small discounts to teachers, healthcare workers, and more.
Marriage Discount
Studies show that married people are more likely to be safe drivers than single people, and auto insurance providers have taken notice. That's why many of them offer discounts to married drivers, or lower rates if you ensure two married drivers from the same household. Since married people tend to be safer drivers, the likelihood of a big insurance payout is smaller, which is why insurance companies are willing to discount their rates.
Homeowner Discount
The same goes for homeowners. Insurance providers generally see people who own their own homes as more responsible, and therefore, some offer a percentage off their premiums — just for owning a home, not necessarily for bundling your home and auto insurance (though that can sometimes help you qualify for even lower rates — more on that below).
Auto Insurance Discounts for Driver Education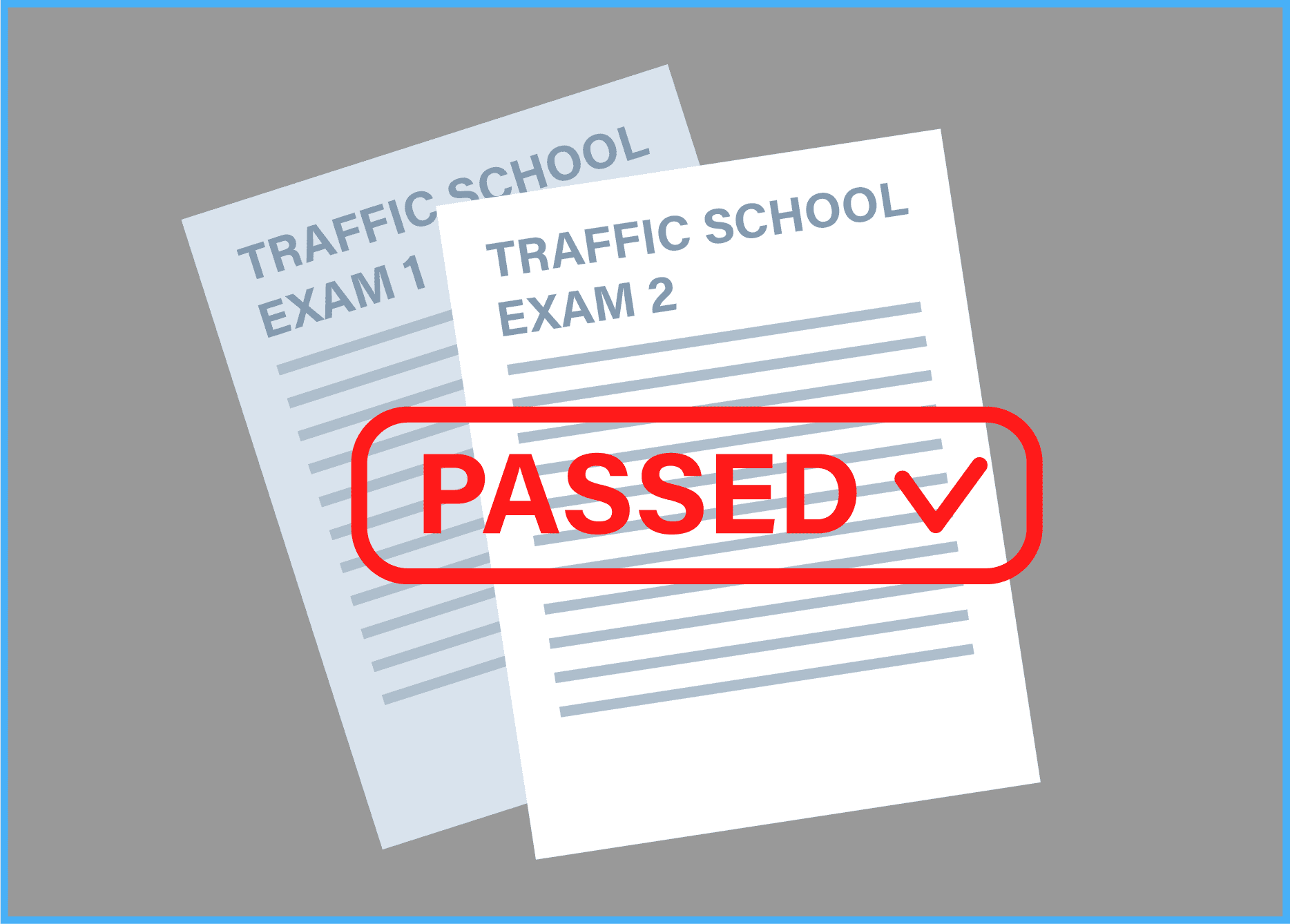 Defensive Driver Discount
Many insurance providers are willing to offer discounts to drivers who are proactive about staying as safe as possible behind the wheel. That's especially true for drivers who take a defensive driving course. These courses can often be completed online in as little as a few hours, making them a great way to save some money on your monthly premiums.
Traffic School Discount
Another way to save money? Online traffic school. Traffic school courses in most states are the same as defensive driver courses — only you typically take a traffic school course after you've received a ticket to prevent your insurance rates from going up. If you receive a point on your license in California, ask your court about masking it by going to traffic school. It's affordable, fast, and fun.
Auto Insurance Discounts for Customer Loyalty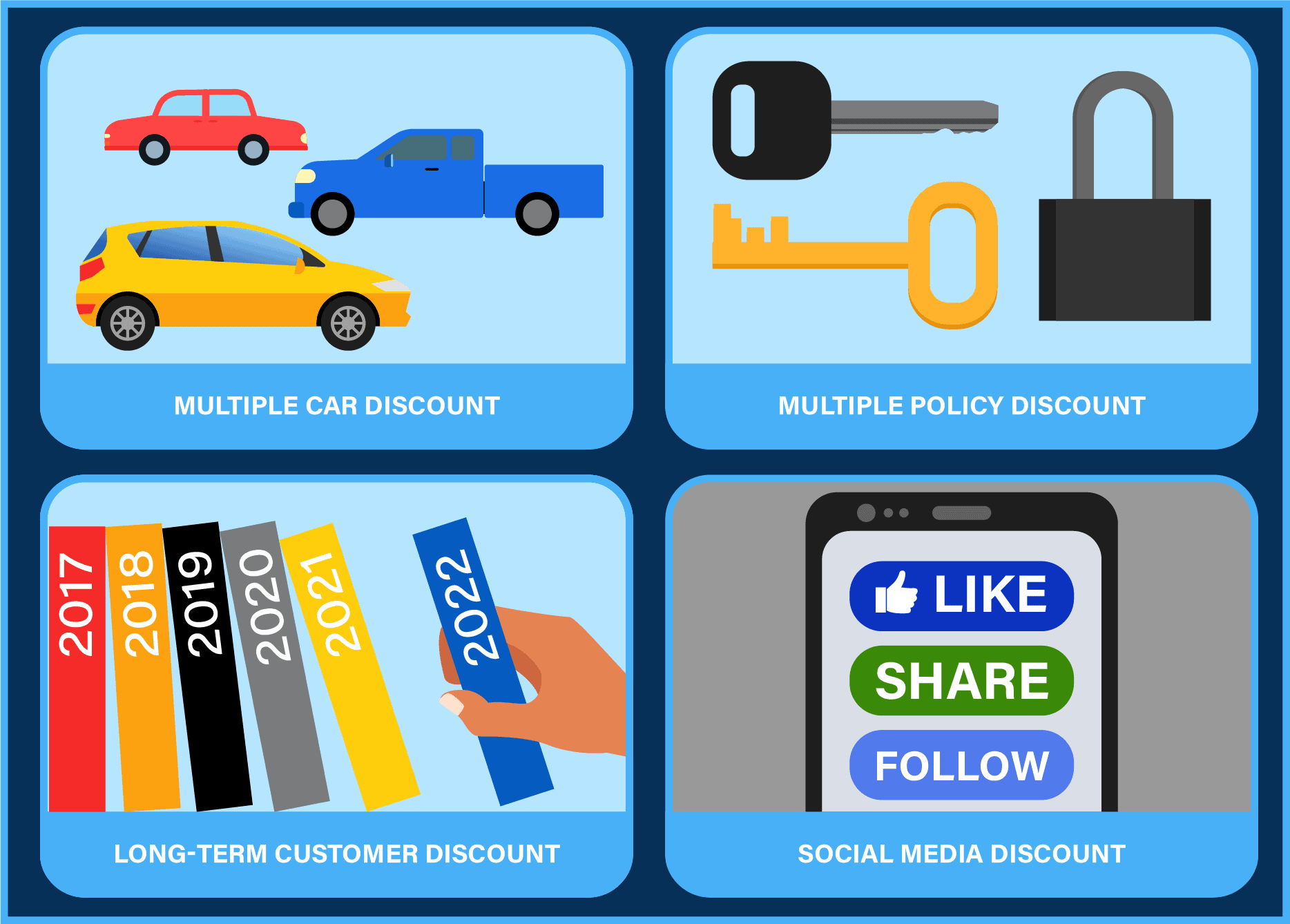 Multiple Car Discount
If you own more than one vehicle, getting insurance for all your cars through the same provider can help you save! Many insurance carriers offer discounts for drivers who insure multiple vehicles, including a vehicle for each driver in the same family.
Multiple Policy Discount
If you need more types of insurance than just car insurance (say, homeowner's or renter's insurance), you might be able to save money by building a bundle with your carrier. Most insurance carriers are willing to offer discounted rates if you stick with them for multiple different types of policies.
Long-Term Customer Discount
If you've been with your insurance company for a while, it might be time to ask about a loyalty discount. Many insurance companies are willing to give discounts to long-term customers, even if that's not something they advertise. Even if they say no at first, mentioning that you're shopping competitors' rates might convince them to offer you an incentive to stay, especially if you've been a good customer by paying your premiums in full and on time.
Social Media Discount
Sometimes, all it takes to get a discount on your insurance is a few clicks of a mouse or taps on your phone. In the digital age, as insurance companies try to reach new potential customers online, some carriers offer discounts for doing certain actions on social media. You might be able to score a small discount for following your insurance provider's social media page, signing up for their email list, or sharing content on your social media.
The Secret to Getting the Best Auto Insurance Rates
There are so many auto insurance rates out there — and they all differ by insurance company. That's why the best way to make sure you're getting the best rates is to simply ask for a list of all the discounts your carrier offers. Then, you can see if you qualify for any, or compare discounted rates with other carriers to make sure you're getting the best deal.