Have you recently gotten a traffic ticket in California and now have to attend traffic school?
Are you confused or unsure of how to find a cheap traffic school online so that you can avoid spending more money than you need to?
If so, we're here to help. We understand how frustrating it can be to deal with the California court system, pay traffic fines, and then have to shell out an administrative fee for traffic school as well.
On top of that, you have to take the time out of your day to take a course and pass a test – the last thing anyone wants to do when they're busy and have the rest of their life going on.
Choose Best Online Traffic School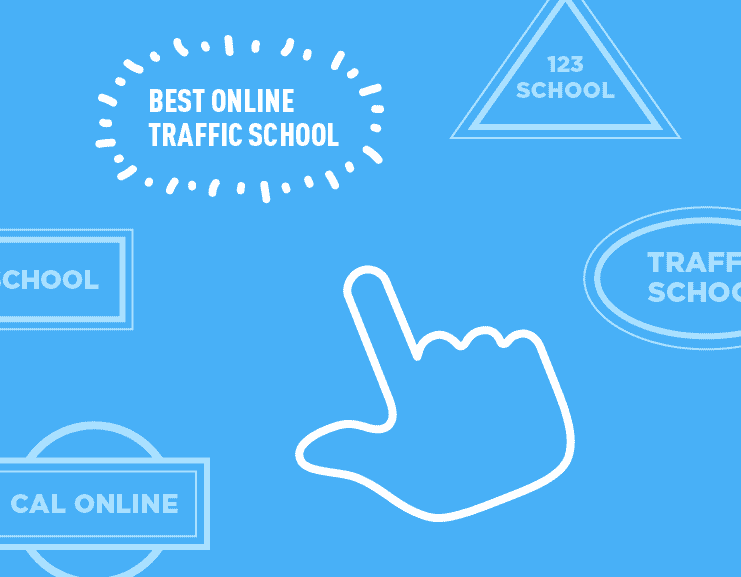 That's why we've made it extremely easy to fulfill all of your court obligations at an incredibly low price. Best Online Traffic School is the #1 choice for California drivers who want to quickly and easily pass traffic school without paying a single penny more than they need to.
We're a DMV-licensed traffic school (#E1314) and are accepted by all California courts. You'll breathe easy knowing you're taking a course that satisfies all traffic school requirements – while also getting the best possible bang for your buck.
Read below to see why Best Online Traffic School not only provides an incredible value for the price but a completely painless experience as well.
Totally Transparent Pricing
Want nothing to do with hidden fees, extra charges, and dishonest practices? We hear you.
While other "cheap traffic schools" charge you for basic and/or mandatory parts of the process, we include everything into one easy, visible, and fixed fee.
How does this happen? Many cheap traffic schools online advertise their course at an initial low price but then trick you into upgrading. They offer basic features like an electronic certificate of completion, same-day processing, and retakes as "add-ons" for you to spend more than you initially assumed.
Everyone hates these practices, so we don't believe in any of them. Instead, our flat, all-inclusive fee of $19.99 includes absolutely everything you need to complete the traffic school process. That means no sketchy upgrades and no surprises whatsoever.
At Best Online Traffic School, we offer two optional upgrades that are 100% optional and don't affect your court requirement. We provide them to help people save time tracking their court case.
Click here to see everything that's included in our pricing.
Get Help At All Times
Lots of cheap online traffic schools make it a total headache to get in touch with customer service, making it frustrating to get even the most fundamental issues resolved.
That's why one of our top priorities is excellent customer service. We're on standby at all times and ready to help you every step of the way.
Whether you're up in the morning or up late at 1 am and need info on how to resolve your traffic violation so you can put this thing behind you – our Live Chat Support is available 24/7 to answer any questions and resolve any issues.
Here at Best Online Traffic School, we pride ourselves on offering exceptional 24/7 live chat support to ensure a seamless experience for our users. We understand that questions and concerns can arise at any time, which is why our dedicated team of customer service representatives is always ready to assist you, no matter the hour. Whether you're an early bird or a night owl, our live chat support is available around the clock, providing quick and efficient solutions to your traffic violation queries, helping you move past this hurdle with ease.
Easily Access Your Traffic School Course Wherever & Whenever
Our customer support isn't the only thing that's 24/7. With Best Online Traffic School, you can get instant access to your course as long as you have an internet connection – making it possible to do the whole thing right from your bed if you wish. Plus, our course is entirely self-paced, meaning you can take 2 hours or 2 weeks if you need to. It's all up to you.
On top of that, we have complete compatibility with all phones, desktops, and tablets. Our easy-to-use online interface lets you pick up right where you left off on any device. 256-Bit Encryption SSL Certificate protects all of your information and custom Due Date Reminders keep you from missing your deadline to submit.
Click here to read our step-by-step guide on how traffic school works.
Don't Pay Us Until You Pass.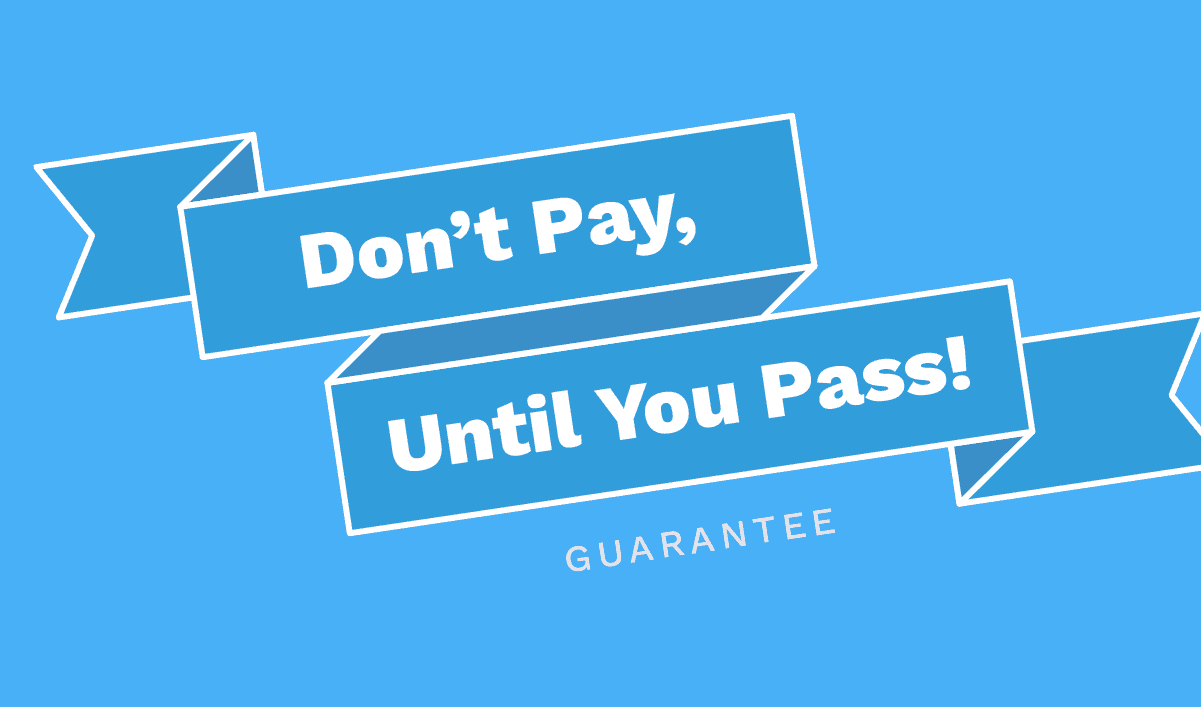 What's better than having to pay a low price to take a California traffic school? Having to pay absolutely nothing until you've actually passed. Our "Don't Pay Until You Pass" Guarantee means you don't pay a single penny until you're all done with the course. We don't require your credit card information during signup – only after you're ready to submit your course to the court and DMV.
Plus, we allow unlimited retries (although most don't need it as our first-time pass rate is 99%), so there's absolutely no risk or pressure to get started. And with an average completion time of 2 to 3 hours and free English, Chinese & Spanish audio read-along, traffic school doesn't get less easy and painless than us.
Are You The Absolutely Cheapest Traffic School?
The honest answer is no – and that's a good thing. Our price allows us to provide everything you need to have a smooth and painless experience that includes everything you need to fulfill your court obligation (without having to pay anything until you're done).
Sure, you may see other cheap traffic schools with introductory prices lower than $19.99 – but there's no guarantee they won't surprise you with a mandatory charge later on in the process (that has now become unavoidable). On top of that, their rock-bottom prices often come with compromises in quality (such as ease/quality of material, customer service, and online platform). We'r
We've done everything we can to package an incredible amount of value into one low price while removing all the risk from the process. You'll get a proven, trusted, and DMV-certified traffic school experience while avoiding any future costs that come from getting the process handled incorrectly (such as hefty insurance premiums). We're also one of the only traffic schools in the state to provide the course in English, Chinese and Spanish with free audio narration.
Ready To Clear Up Your Traffic Ticket?
It's never been so fast, easy, and risk-free to sign up for the cheapest online traffic school and fulfill your court obligation.
Simply take a few seconds to create an account so that you can start breezing through our easy, self-paced course today.