Have you just received a traffic ticket in California?
Are you wondering if you're eligible for online traffic school?
Want to make sure you meet and fulfill all California court requirements in the fastest time possible?
We're here to help. Read below for a full breakdown of the Traffic School California eligibility requirements so that you can make sure you qualify for traffic school.
Am I Eligible For Traffic School?
First things first – if you've received a traffic violation then double-check your court notice and verify with your court first. This is the fastest and easiest way to make sure you qualify for traffic school.
The Court will typically send you a notice of eligibility if you qualify for traffic school. If you haven't received this notice, you can call the court listed on your citation to verify with them directly.
Beyond that, you'll want to make sure you meet all the following official criteria (as stated on the official California Court website).
What is a Traffic School Course?
Traffic School is a short course designed to improve your driving skills. This includes education on California driving laws, regulations, how to drive safely, and more.
California Traffic school comes with many benefits, such as allowing you to mask a citation and remove points from your driving record (explained below). This is different from a defensive driving course, which may not have the same impact on your record and insurance.
Traffic School California Eligibility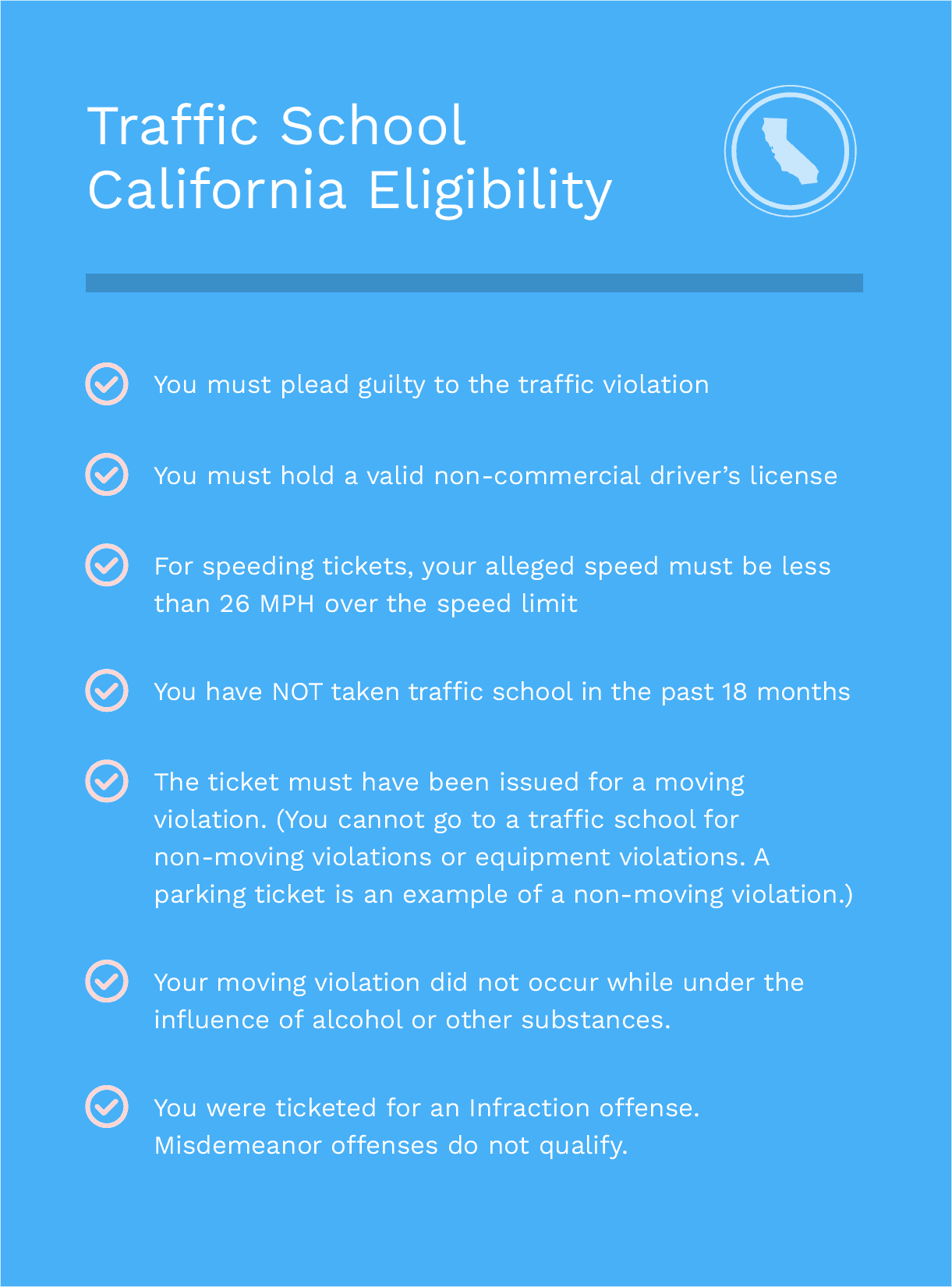 The following requirements make you automatically eligible for a traffic school course. In some other cases, you may still become eligible for traffic school upon requesting the judge. However, we strongly recommend contacting the court to check your traffic school eligibility.
You must plead guilty to the traffic violation
You must hold a valid non-commercial driver's license
You have been cited for a minor moving violation. If you have been cited for a speeding ticket, the alleged speed must not exceed 26 MPH over the speed limit
You have NOT taken traffic school in the last 18 months
The ticket must have been issued for a moving violation. (You cannot attend traffic school for non-moving violations or equipment violations. A parking ticket is an example of a non-moving violation.)
Your moving violation did not occur while under the influence of alcohol or other substances.
You were ticketed for an Infraction offense. Misdemeanor offenses do not qualify.
Full a complete breakdown of the requirements, you can view the California Rules of Court, Rule 4.104. Procedures and eligibility criteria for attending traffic violator school by clicking here.
How Do I Request Traffic School California?
First, you should check the eligibility requirements before you sign up. The courtesy notice sent by the court may contain information about what to do next, but you don't have to wait for the notice. You also do not need to make a court appearance.
Should you take traffic school before or after you pay your ticket? You'll need to pay your ticket and request the option to take traffic school from the court before you start any traffic school course.
You can use the citation or ticket to pay the court fees online and the court administrative traffic school fee. Generally, if you are eligible for the traffic violator school program, then the court will offer that option when you pay for your ticket.
Once you've paid the court, you can simply sign up with one of the thousands of DMV licensed traffic schools like us.
What if I Hold a Commercial Driver's License?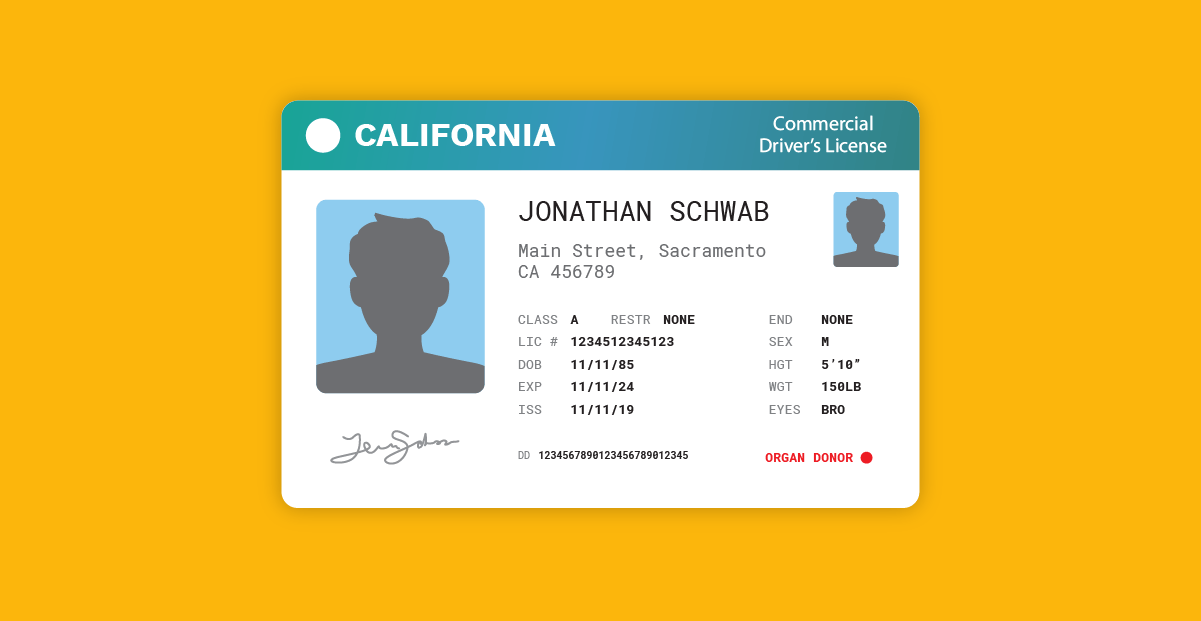 The rules are a bit different if you hold a Class A, Class B, or commercial Class C driver's license.
If this is the case then the court may approve traffic school if the offense occurred in a noncommercial vehicle. You must NOT have been in a commercial vehicle at the time.
If you have a CDL, you are responsible for contacting the DMV Driver Safety Unit at (916) 657-6452. This is required so that the DMV does not assess the point against your total NOTS point count. The point will still show on your driving record, however.
After you complete the program, a conviction will appear on your driving record at the DMV. However, a point will not appear for the traffic citation.
Note that if you choose to plead not guilty you may be made ineligible for traffic school. However, even if you lose your trial, the court judge or officer can still use their discretion to offer you traffic school.
You can view the official California court website for more information.
What if I Received An Out of State Or Federal ticket?
If your ticket is from another state or a Federal Court, you must print out and mail your certificate to the court. California DMV licensed traffic schools can only send electronic certificates to California courts, so you'll need to take the extra step to send a physical one.
How Do I Know If I'm Not Eligible For Traffic School?
Here's a full breakdown of anything that will disqualify you for traffic school.
As per the official California court requirements, you will NOT be eligible to attend if you received:
A violation that carries a negligent operator point count of more than one point under Vehicle Code section 12810 or one and one-half points or more under Vehicle Code section 12810.5(b)(2);
A violation that occurs within 18 months after the date of a previous violation and the defendant either attended or elected to attend a traffic violator school for the prior violation (Veh. Code, §§ 1808.7 and 1808.10);
A violation of Vehicle Code section 22406.5 (tank vehicles);
A violation related to alcohol use or possession or drug use or possession;
A violation on which the defendant failed to appear under Vehicle Code section 40508(a) unless the failure-to-appear charge has been adjudicated and any fine imposed has been paid;
A violation on which the defendant has failed to appear under Penal Code section 1214.1 unless the civil monetary assessment has been paid;
A speeding violation in which the speed alleged is more than 25 miles over a speed limit as stated in Chapter 7 (commencing with section 22348) of Division 11 of the Vehicle Code; and
A violation that occurs in a commercial vehicle as defined in Vehicle Code section 15210(b).
Should I Go To Traffic School?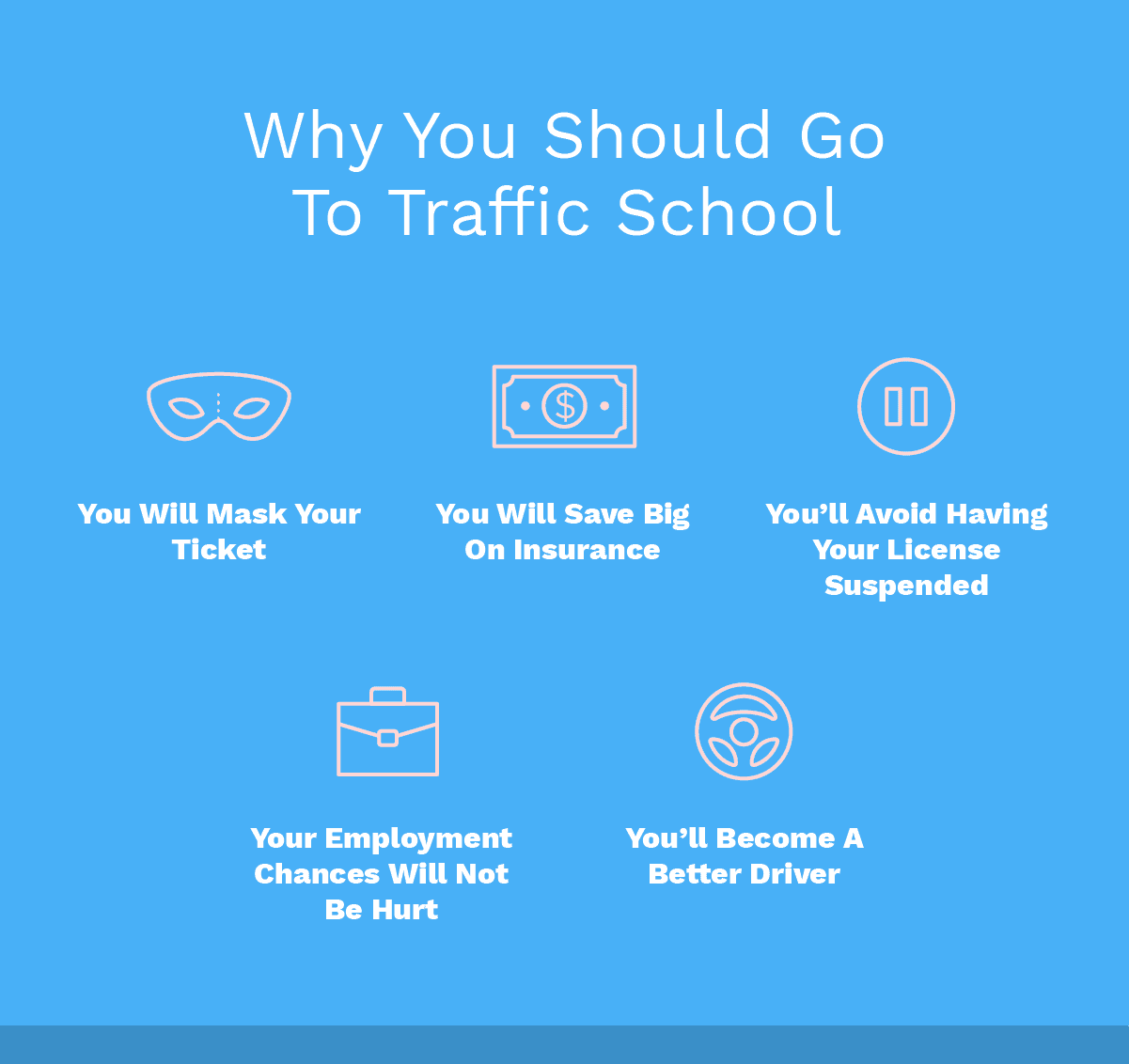 The short answer is YES in most cases. Taking a licensed traffic school course is typically the best and fastest way to resolve your California traffic violation and move on with your life. If you do not, you will end up having a point visible on your driving record.
What Happens To My Driving Record
Once you've completed traffic school with us, we will electronically submit your completion to the court and DMV. The court will then process our submission. If everything looks okay, the court will inform the DMV that you've fulfilled your court obligations and to mask your citation point.
If you want to weigh out the full pros and cons, we also have an entire post dedicated to whether you should go to traffic school and the benefits of our online traffic school compared to classroom-based 8 hour traffic school.
Other for going to traffic school include:
What Should I Do Once I Know I'm Eligible?
Ready to get started with traffic school? Here are a few resources to help you find the best online traffic school to take:
Once you've paid the court fees, you can sign up. You will need your case or citation number and your driver's license number after you pass the course.
Still Have Questions About Your Eligibility? Let Us Help.
Our customer support team is on standby 24/7 to answer all of your questions. We want to do everything we can to make your traffic school experience as painless as possible.
We highly recommend checking with the court to determine your traffic school eligibility since we cannot guarantee it.
Ready To Get Your Traffic Ticket Out Of The Way?
Here's why Best Online Traffic School is the #1 choice for California drivers who want to pass traffic school and fulfill their court obligation FAST:
No Credit Card or Payment Required To Sign Up
Complete In One Sitting
Easy Material (99% Pass Rate and Unlimited Retries)
Free Same Day Electronic Submission To The Court & DMV
Free Audio Read Along
Pay Nothing Until You Pass
Complete right from home or any electronic device
Just $19.99 – No CC Required Until After You Pass