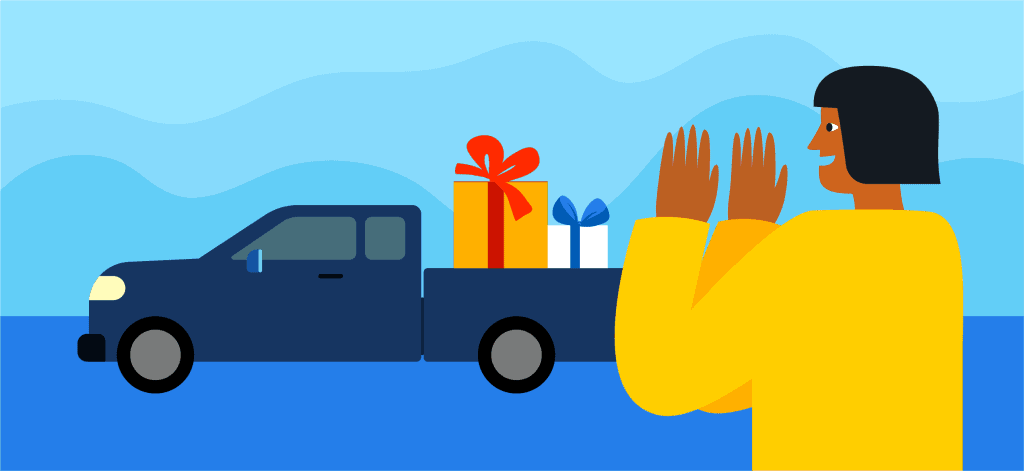 If you're not into cars yourself, it can be tough to shop for a car lover. Gearheads tend to be pretty specific about what they like (and what they don't). And no one knows better than them what's actually a useful and practical car-related item.
But if you're having trouble shopping for the car lover in your life, you've come to the right place! We've compiled a list of the 10 best gifts for car lovers, ranging from the practical to the downright splurge-worthy. No matter who is the car lover in your life, any gift from this list is sure to be a hit — for any occasion.
Echo Auto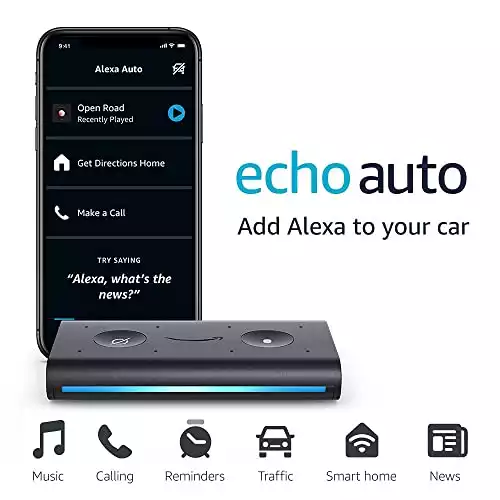 Cell phone use while driving is covered under 23123.5(a) VC, more commonly called California's distracted driving law. California's cell phone law bans all drivers (not passengers) from using handheld phones to make calls while driving. This law applies to anyone who is driving in the State of California, whether they're a resident there or not. However, there are some exceptions, such as devices that allow voice-operated and hands-free operation. And that's exactly what the Amazon Echo Auto does.
We all know how useful Amazon Echo gadgets are in our homes. Now, car lovers can take that same hands-free convenience on the road! Echo Auto uses voice commands to play music, make phone calls, calculate your ETA, add to your to-do list, and so much more. Plus, it's safe to use in a vehicle as it's entirely hands-free and voice-activated.
Amazon Basics Microfiber Cleaning Cloths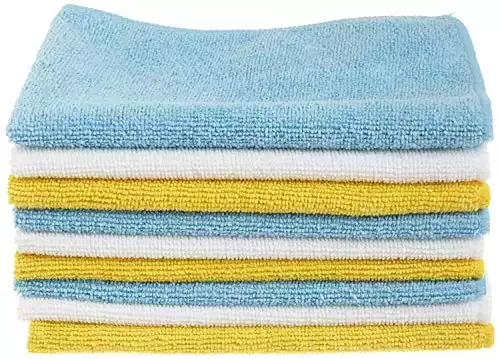 After washing or waxing your car, you want it to shine. That's why a high-quality microfiber cloth is a must-have. Not only will it help get your vehicle sparkling clean, but it will do so without leaving any scratches, residue, or lint behind. Amazon Basics Microfiber Cleaning Cloths are high-quality, yet affordable, and come in multiple colors in packs of 24, 36, 48, and 144.
Cobra RAD 480i Laser Radar Detector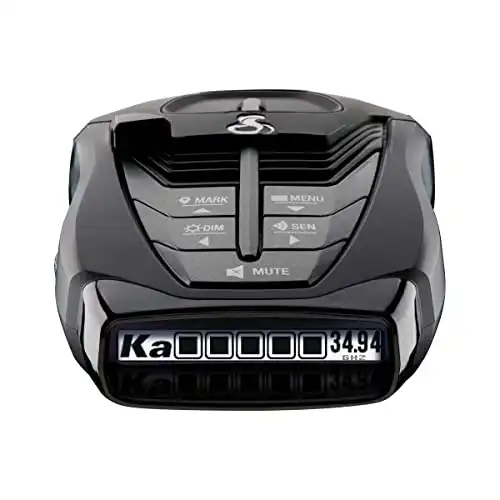 If you want to avoid tickets, a good radar detector is a must — and the Cobra RAD 480i Laser Radar Detector comes with all kinds of bells and whistles any car lover will appreciate. With both front and rear long-range detection, a windshield mount and power cord, and a dedicated app that provides advance warning of speed traps, red-light cameras, and more — this radar detector will help you avoid costly tickets, no matter where you drive.
THISWORX Car Vacuum Cleaner
Having your car or truck detailed is a special treat, but too costly to do every time you have a spill or other accidental mess. Instead, car lovers will love the THISWORX Car Vacuum Cleaner, a powerful, portable vacuum that compresses all the power of a standard vacuum into a handheld version that can stay tucked away in your car. An extra-long power cord and 3 detailing attachments ensure you can reach every nook and cranny and leave your car looking brand new again.
Satechi Magnetic Wireless Car Charger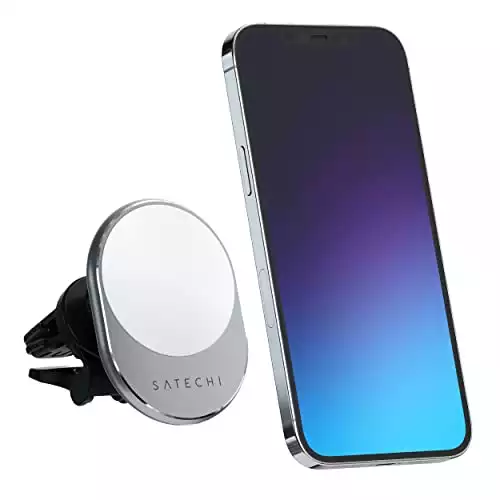 Being able to charge your phone while driving is a necessity, especially on long trips. But we've all found ourselves in the car without the right cable — or worse, dropped the cable on the floor while trying to plug in a dying phone on the road. Those struggles will be in your rearview with the Satechi Magnetic Wireless Car Charger, a wireless charger for most modern smartphone models that doubles as a hands-free mount for your phone.
Anker Roav Bluetooth Car Adapter and Car Charger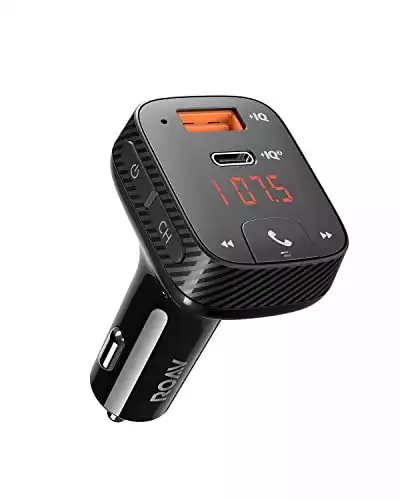 For those whose phones can't be charged wirelessly — or who want a charger that also acts as a bluetooth and FM adapter — there's the Anker Roav Bluetooth Car Adapter and Car Charger. This powerful adapter allows you to charge any USB device, play music via Bluetooth, make hands-free calls with noise cancelation, and more.
Cobra Smart Dash Cam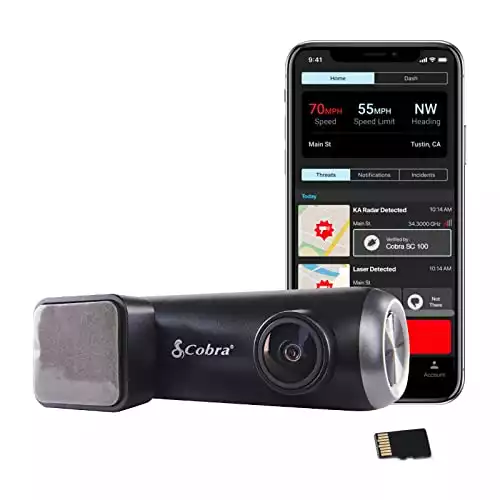 There are many good reasons to install a dashcam in your vehicle. It can collect evidence in the case of a ticket, crash, or other emergencies. It can also help you become a better driver by reviewing the decisions you make behind the wheel. The Cobra Smart Dash Cam collects detail-rich HD video while you drive, and automatically stores it in the cloud along with location data so you can access it later, edit it, or share it with others. It also utilizes community alerts to warn you of speed and red light cameras and road conditions on your route.
PURGGO Car Air Freshener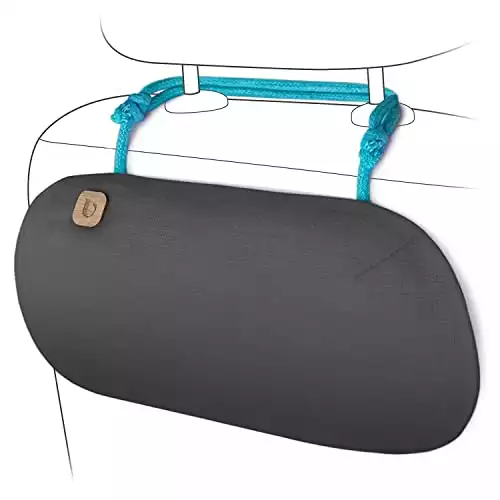 Air fresheners have come a long way from cardboard trees that hang from your rearview mirror (so much so that there's no excuse for having a Black Ice-scented vehicle anymore). For those who want their car to smell fresh all the time, there's the PURGGO Car Air Freshener, a 100% activated charcoal deodorizer that removes unpleasant odors — instead of just masking them with a fragrance. One freshener works for up to one year.
Chemical Guys HOL126 14-Piece Arsenal Builder Car Wash Kit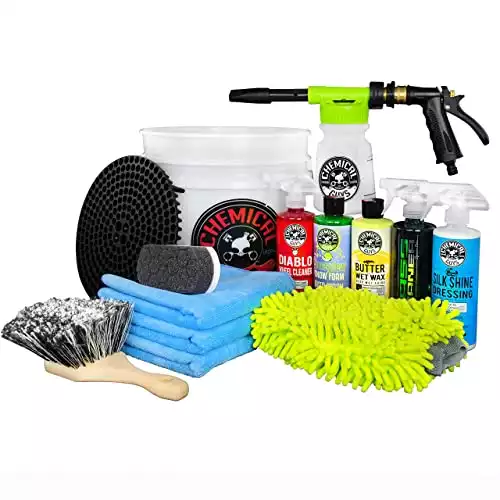 To keep your car looking its best, you need the best tools. That's where the Chemical Guys HOL126 14-Piece Arsenal Builder Car Wash Kit comes in — with everything you need to keep any vehicle looking like it did when you drove it off the dealer's lot. This kit includes a foam gun you can use with any standard garden hose, a bucket, cleaning gloves and brushing, 16-ounce bottles of auto wash, wheel cleaner, wet wax, and more — everything you need to give your car or truck the beautiful shine it deserves.
Vetoos Car Rooftop Cargo Carrier Bag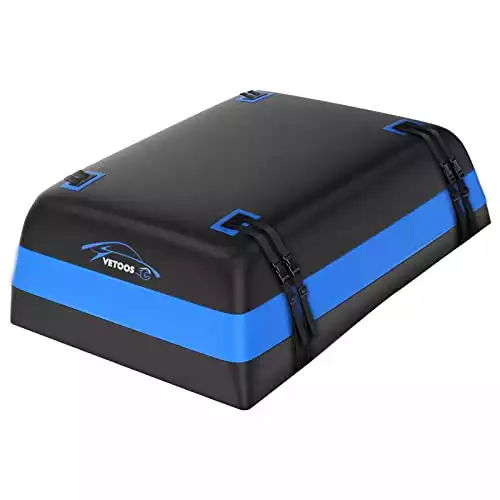 No one should have to sacrifice style for ample trunk space. Some cars were just meant to look good rather than carry a lot of things, and for those, there's the Vetoos 21 Cubic Feet Car Rooftop Cargo Carrier Bag. This bag adds 21 cubic feet of cargo space to any vehicle, no roof racks required. Plus, it's completely water and weatherproof, ensuring all your belongings will stay safe no matter where your travels take you.