We often get asked by our students, how long does online traffic school take? Or can I complete the course today if my due date is tomorrow?
The honest answer is that online traffic school can range from 1 hour to 3 hours. It really depends on the student's reading ability, focus on course materials and understanding of traffic safety laws.
There is no official time requirement for online traffic schools. However, classroom traffic school courses have a 8-hour requirement. According to the California DMV's Outline of Required Topics and Standards for Approved Traffic Violator School Course OL 613:
"Each course must provide a minimum of 340 minutes of time for classroom instruction or a 42,500 word count for non-classroom instruction expressly devoted to traffic safety and provide a minimum of 60 minutes for completion of the required final test."
This means if you can read through the lessons quickly, answer the quiz questions correctly and finish the exam, you can potentially be done in an hour.
Best Online Traffic School Course Overview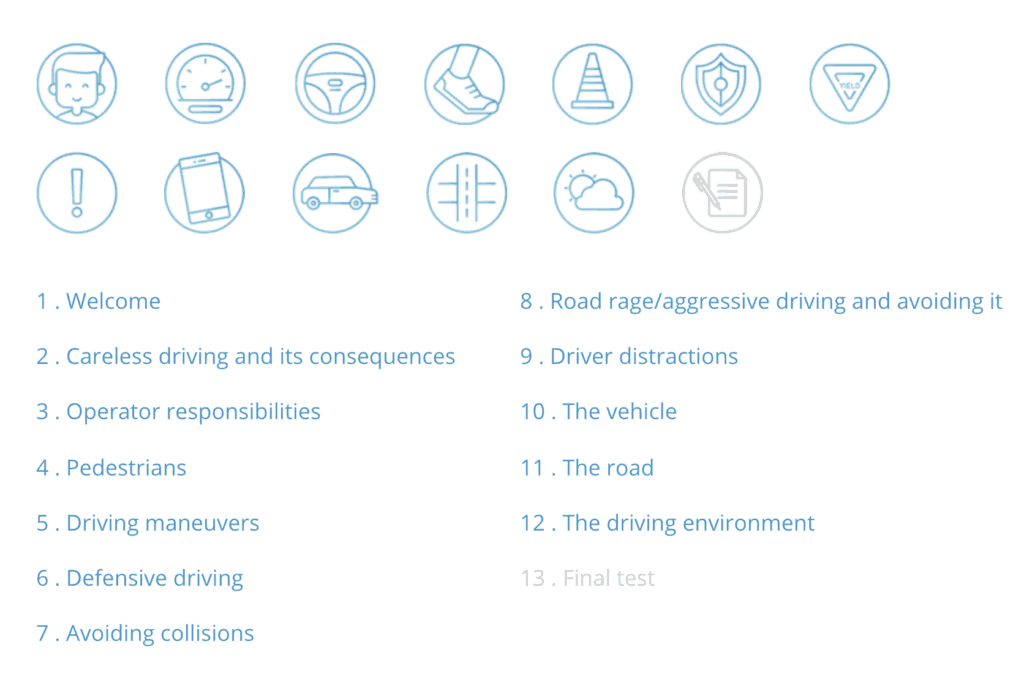 At Best Online Traffic School, we have no timers. Simply read the material and answer the quiz and move on. There are a total of 13 lessons and quizzes, with lesson 13 being the final exam. The final exam has 25 multiple choice questions, in which you need to get 70% correct to pass.
Our course is 100% online, self-paced and available 24/7.